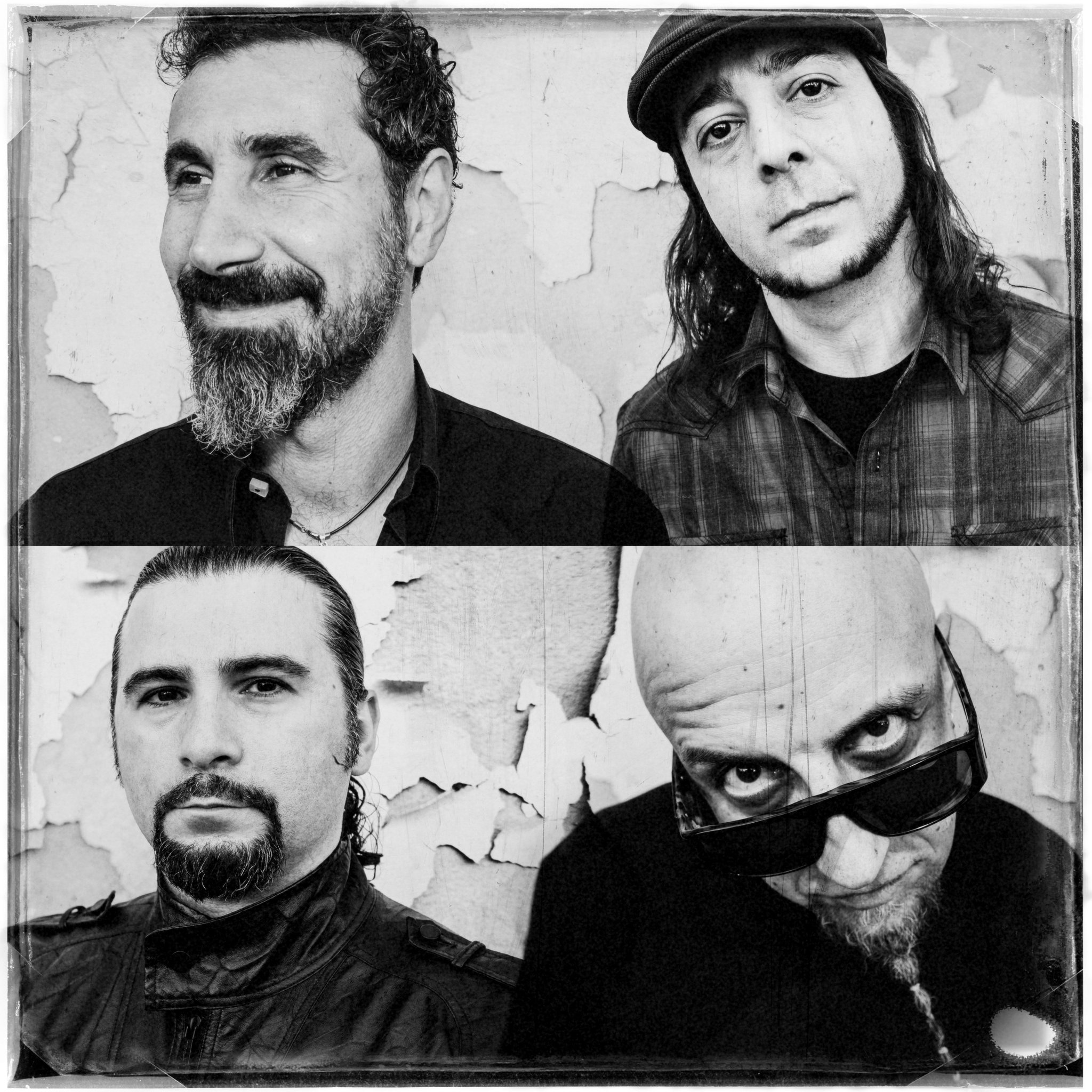 System of a Down, a band that needs no introduction has been teasing at something big brewing over the course of the last four days. With just simply the cryptic, single word "THREE," along with a retro-style beach photo, tweeted at 10am on April 6th, 2018 from the band's official Twitter page; followed by "TWO" tweeted approximately 24 hours later on April 7th with planes and a bomb added to the photo; then yesterday the word "ONE" with more bombs appearing; it seemed they were counting down to prepare the world for something significant to be unleashed. Could it be a new album? A new tour?
Today we receive confirmation via social media and their official website that the band will be heading out on a new West Coast tour with At the Drive In and Skeleton Witch, announced just in time for Northern California's Aftershock Festival 2018 to confirm rumors of SOAD's headline billing.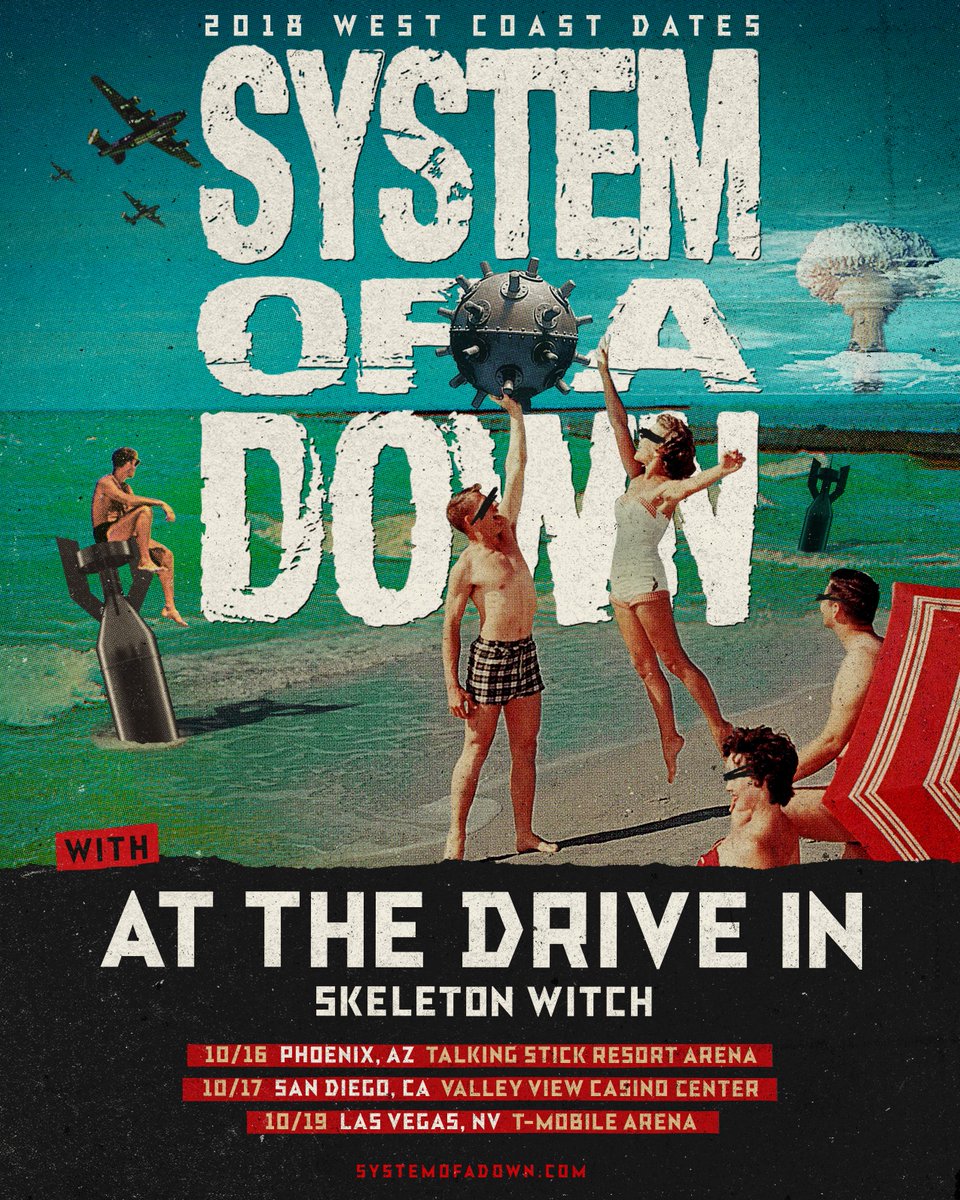 Although the band has been fairly actively touring and appearing at festivals globally in recent years, there has been no signs of new music to come since 2005's 'Mezmerize/Hypnotize,' which was released over 13 years ago. The Armenian nu-metal veterans' groundbreaking 2001 album 'Toxicity' has received much critical acclaim and is well-regarded as a staple of the genre. Lead singer Serj Tankian has maintained a substantial solo career in the meantime and the rest of the band members have gone on to explore other projects outside of playing shows with SOAD.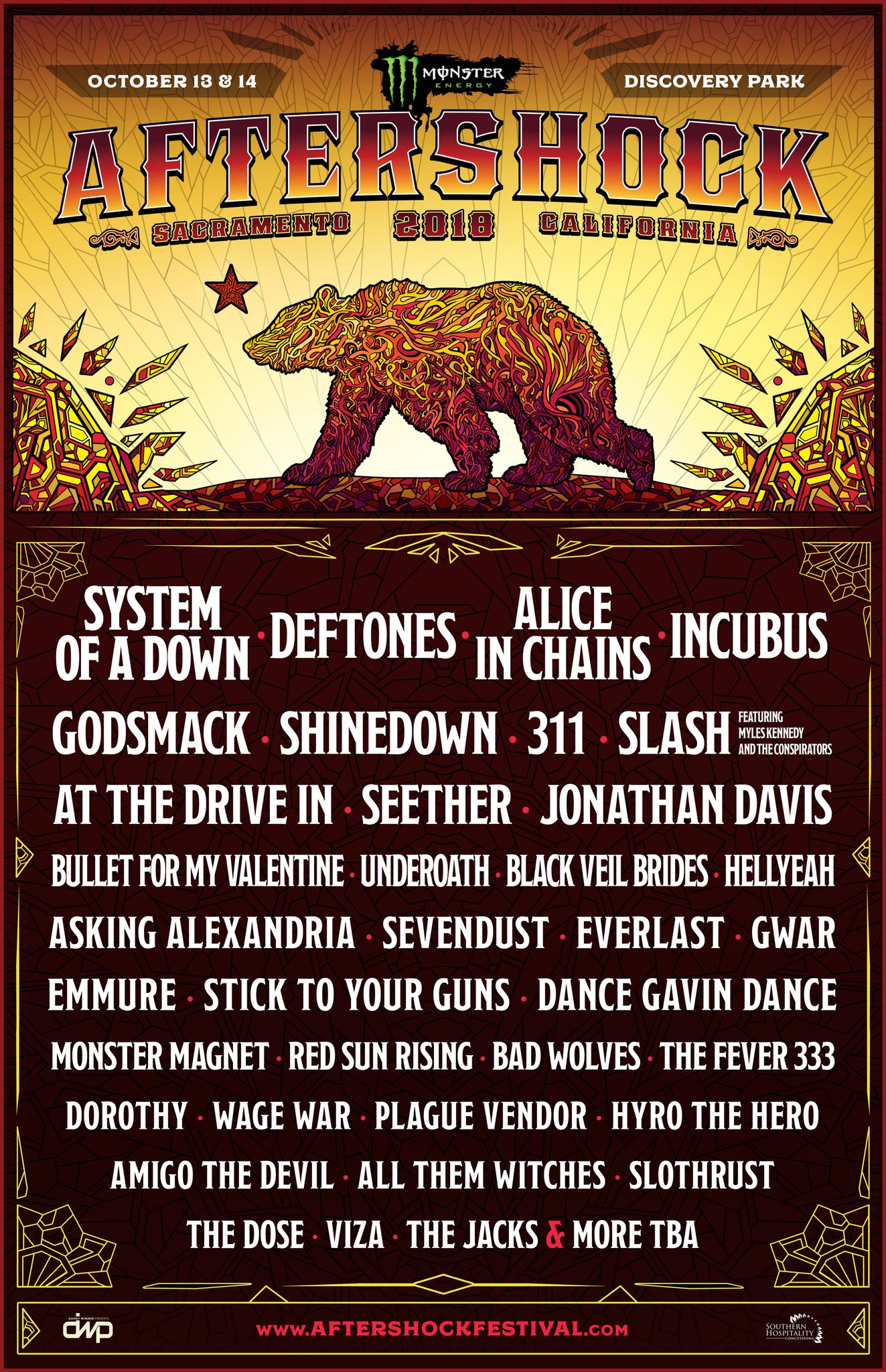 System of a Down West Coast Tour Dates
October 13th, 2018 – Glen Helen Amphitheater, San Bernardino, CA
October 14th, 2018 – Aftershock Festival 2018, Sacramento, CA
October 16th, 2018 – Talking Stick Resort Arena, Phoenix, AZ
October 17th, 2018 – Valley View Casino Center, San Diego, CA
October 19th, 2018 – T-Mobile Arena, Las Vegas, NV