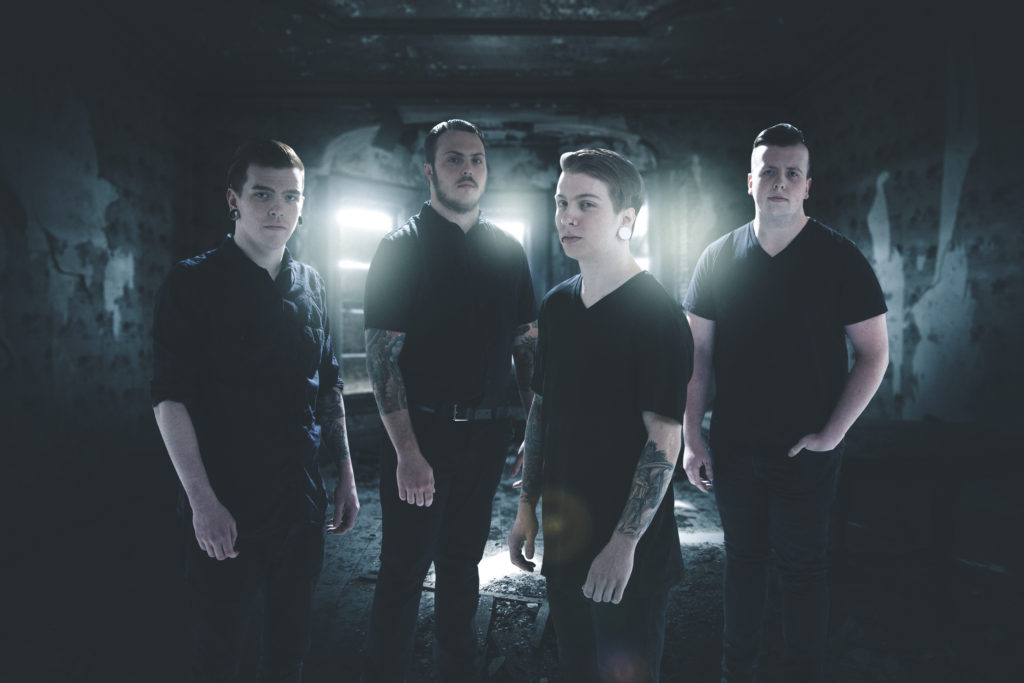 Voids hasn't been in the game for a long time yet their sound suggests otherwise, beginning with the 2015 EP 'As Above, So Below' they already proved that they understand the deep roots of metalcore and with the 2017 release of 'No Character : No Crown' they have shown us that they only have improved ever since. Their new album offers a huge quality difference as well as a mature sounding character. With that being said, let's get right into the review!
To me you simply can't start a review without talking about the intro song first so that is exactly what we are going to do. "Doleres" is not only the perfect introduction to the album but also to the band. The melodic riffs in combination with the fading screams are like the engine to this track. Before you realise that they are not just your regular metalcore band you will most likely notice your head banging to the addictive sound of the song.
Next on the list is "Idols". In comparison to the last song this one shines on being heavy while remaining the emotional side Voids is known to produce. In a genre this filled with bands that all want their voices to be heard I think Voids is doing an amazing job at staying true to the oldschool metalcore vibe while creating a sound most bands miss out on.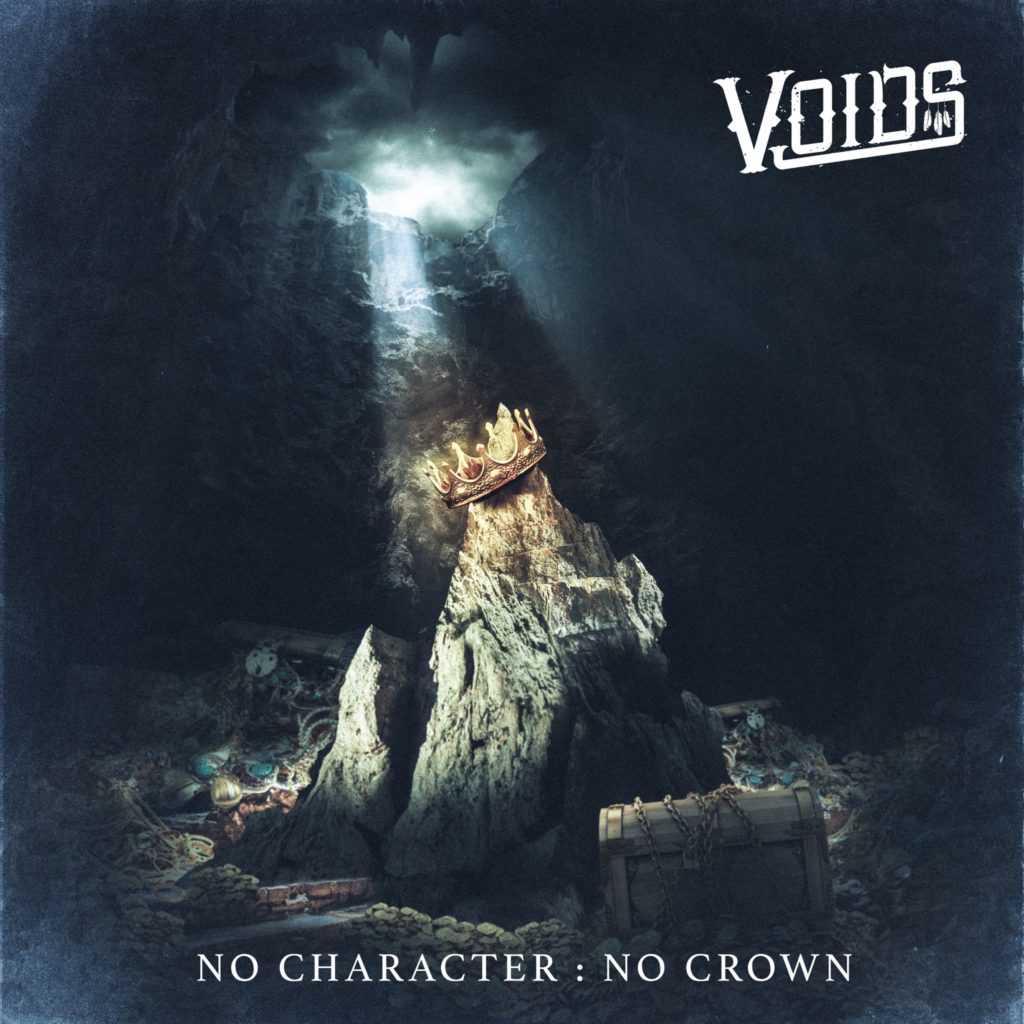 Last but certainly not least is the final song of the album called "Eris". It has been self released prior to the whole album, 20th of September, via their official youtube channel and (for now) it remains as the only song of 'No Character : No Crown' that has its own music video. Now that we got all that out of the way let's go in-depth about this masterpiece.
Where to start? It has excellent melodic guitar riffs, mind blowing lows and soul touching lyrics. Talking about lyrics, they are all written on the walls behind them! While listening to the song you will notice that they are the ones painting the words and in a way that is exactly what they are doing with this song. But instead of painting they are releasing it with stunning vocals and crazy instrumentals. You can really tell that they are pouring their hearts out to this song and if you ask me, I am feeling it.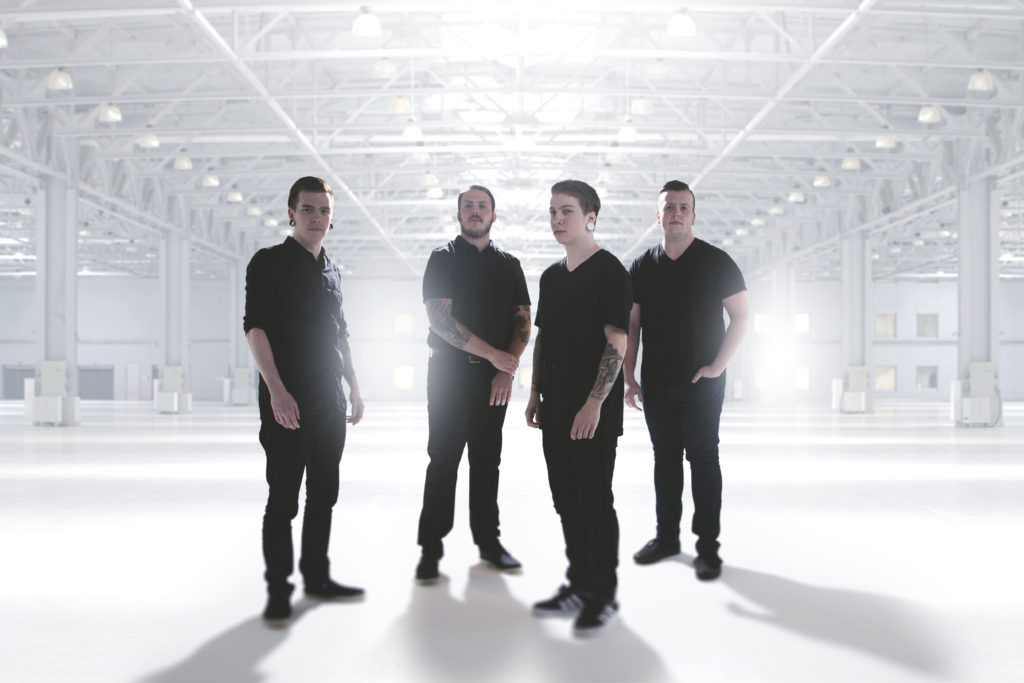 Voids is just one of those bands that you will never get tired of, they don't just bring 1 thing on the table. They bring plenty! I have tried a lot of underground metalcore bands but most of them failed to excel at the key points of its genre but Voids is not like that. With the release of their debut,'No Character : No Crown',(released 13 November 2017) they continue to push forward the message of metalcore with deep and emotional thoughts that have a positive meaning to them and that to me is what makes metalcore great. This is the album you want to listen to when you going through a hard time!
Get your physical/digital copy of an album you won't forget!
Voids line-up:
Chad Yockel (Vocals)
Theo Parmenter (Clean Vocals,Bass)
Zack Boward (Drums)
Matt Hoffmaster (Guitar)