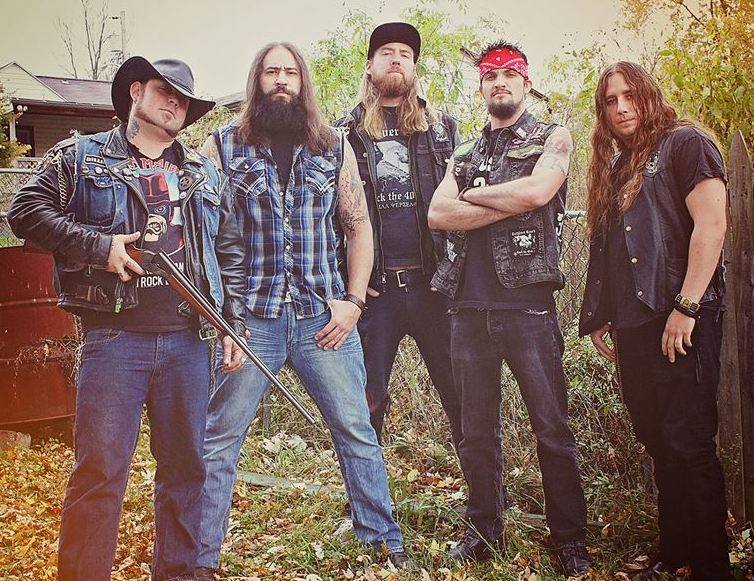 Scattered Hamlet classify themselves as "Honky Tonk Metal" and that classification is perfect. They have firmly planted their roots in a southern style of metal with a tremendous amount of blues. It's not surprising that they mention some of their influences from Lynyrd Skynyrd, Molly Hatchet, as well as Hank Williams I, II and III. While those are easiy to hear in their music, they also give a nod to bands like Clutch, Down, Fu Manchu and Black Sabbath. Their style is smooth, fresh and flows like the finest bourbon. The different elements that complete the uniqueness in their music are vast just like their influences. Scattered Hamlet is set to release their new album 'Swamp Rebel Machine' on November 4th via BuckMoon Productions and pre-orders for the highly anticipated album have already started. The album was produced and mixed by Grammy nominated producer Jason Donaghy (Rob Zombie, John 5, The Murder Dolls) who also produced their debut album 'Skeleton Dixie'. They have graced the stages Rocklahoma, SXSW, and Van's Warped Tour. They make new fans where ever they roam, and have coined their fans as "Hellriders". Pre-Order the album here.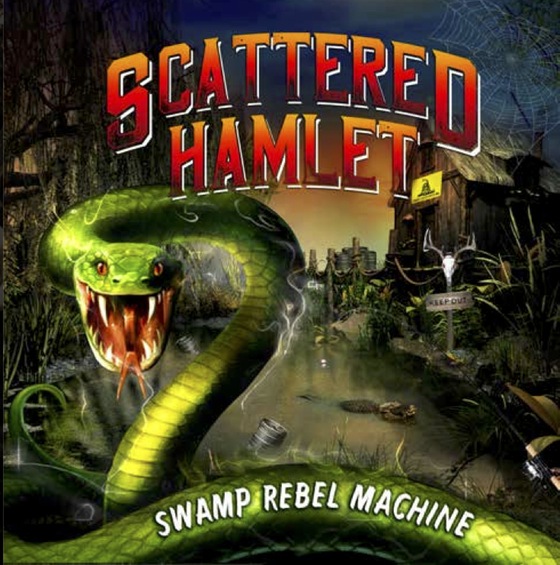 "Battle Hymn" gets things started with a march straight into the business end of a shotgun. The fast paced fury begins with a barrage of guitar riffs and then mesmerizes you with a few solos by the time it ends. The varying vocal tones make this song so appealing. The vocals range from a gravely pitch, to clean and vibrant and even has a little spoken word thrown in. All of those combined in one song allow you to get a taste of everything this band is capable of. The track also has some smooth thundering bass lines by Richard Erwin. The song showcases every single member's talents. Doing all this on the opening track is just the raising of the veil as to what this band achieves on this album. Moving on to the track "Four Barrel Mojo" is just full of honky tonk flair. Adam Joad's gravely voice paired with these bluesy guitars is complete perfection. Like any other Scattered Hamlet song you get your full shot of guitar solos here as well. One of my favorite tracks on the album is "Green Bastard" (Featuring. Johnny T. Crash). It truly has this rockabilly vibe. They do not in any way hold back here. Southern roots and punk elements are prevalent here. If you can't relate to the song "Outlaw Breed" you probably aren't from the south. Each song has a reason to stomp, clap or head bang. Got a case of the Mondays? Forget coffee, forget drugs, this album will get you up and motivated. The entire album is amazing from start to finish. If you have ever been a fan of any southern rock then you will absolutely love this album. 'Swamp Rebel Machine' has something for everyone.
Follow Scattered Hamlet here.