Steve Grimmett's Grim Reaper is:
Steve Grimmett – vocals
Ian Nash – Guitars
Mart Trail – Bass
Paul White – Drums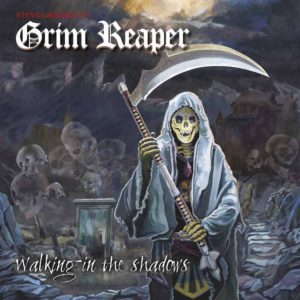 After a twenty-nine year hiatus, Steve Grimmett's Grim Reaper is back with a vengeance as they prepare to release Walking in the Shadows on September 23rd, 2016 on Dissonance Productions, whom they recently signed on with. This has been highly anticipated for almost a year now and we just recently secured a copy for review. Here's what I found…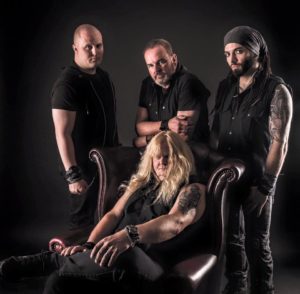 I have to be honest. Grim Reaper is another one of those bands that hold a very special place with me. When their classic See You in Hell was released back in 1983, I was in one of the toughest spots I have been in. At 14, my parents were going through a rough divorce and my dad was living in a dump of an apartment in a pretty unsavory area on the other side of town since he could not afford anything more. My brothers and I were able to see him pretty often, but it was just not like it was supposed to be and not what we were used to. Since he could not afford cable and my mom got the stereo and TV we brought over stuff to do; books, games and, of course, my trusty Aiwa portable cassette player with headphones as nobody else could stand my music. It was from then that I remember blasting Grim Reaper endlessly in an effort to drown out the misery I was feeling on top of already being a pretty moody adolescent boy anyway. When people say that music saves their lives, this is what is meant. It serves as a release for overwhelming frustration and pain that otherwise was likely to take an unfortunate turn for the absolute worst. Hindsight being 20/20 and knowing what I know now, it was all for the best in the end, but I still find solstice in Grim Reaper's music and still listen to See You in Hell, Fear No Evil from 1985 and Rock You to Hell in 1987 (the year I graduated high school, incidentally) with nothing but fond memories of one of the worst times in my life. Yeah, I was stoked about Walking in the Shadows.
So, what has Steve Grimmett been up to since 1987, you may ask? Well, if you don't already know, Mr. Grimmett joined the UK Thrash Metal band Onslaught on their In Search for Sanity album in 1989. Shortly thereafter, he formed Lionsheart and released Lionsheart (1992), Pride in Tact (1994), Under Fire (1998), Rising Sons – Live in Japan 1993 (2000) and Abyss (2004). Today, he runs his own recording studio and continues to write music for films, video games and advertisements. While he is the only original member of the band, a proper introduction of new members is in order. Guitarist Ian Nash has a history with Grimmett while in Lionsheart and the Steve Grimmett Band. Nash also remains a member of Tainted Nation along with Pete Newdec (ex Paul Dianno, Steve Grimmett Band), Mark Cross (ex Firewind, Helloween), Joel Peters (ex Fury) and Pontus Egberg (The Poodles). Pretty impressive resume, I must say. Also new to the band is bass player Mart Trail, who recently joined the band after being involved as a studio musician in the making of Walking in the Shadows. He is also a current member of Fury and has toured with Ian in Tainted Nation. Last, but certainly least is Paul White, who joined the band as drummer in 2014. He is a professional session drummer, former cast member of STOMP and a current member of The Defiled. This is a pretty hefty well of talent to drink from, but does not mean much if the music is sub-par.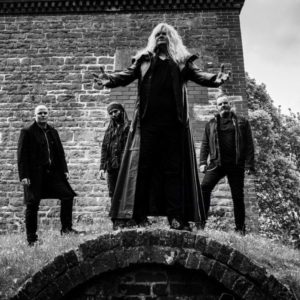 So, does Walking in the Shadows live up to the aura surrounding the three original classics? Well, yes and no. Being some thirty years later, playing exactly as if they had never left would be naive, unrealistic and would assume that the players were stagnate and had not matured as musicians and songwriters. Walking in the Shadows has a sound that just was not possible back in 1987. The overly compressed dichotomy of extreme highs and oppressive lows with little to no mid-range from the Bowcott days is gone, leaving us with a balanced album that flows effortlessly from start to finish. The original pulse that made Grim Reaper a trail blazer in the NwoBHM movement also remains intact but progresses in a much more polished manner throughout, reflecting a higher level of sophistication expected from seasoned artists that has been rocking us for over thirty years. Thankfully, the mighty pipes of Steve Grimmett also show no signs of deterioration over the last three decades. As a matter of fact, they sound better to my ear. A little less raspy while still commanding the power that has earned him a place among Metal's premier vocalists. Still impressive, moving and expressive as he has always been. The new members also pay proper tribute to the Grim Reaper of old. Walking in the Shadows is not a showy exhibition of individual virtuosity, but that has never been so with Grim Reaper. They have always been a heavy, catchy and memorable guitar riff based band with blasting rhythms and a full, rich sound that give us anthems to throw horns in the air, bang our heads to and escape the world for the precious minutes we allow ourselves to cut loose. Thankfully, this direction is never more clear than it is when listening to Walking in the Shadows. This is intended as a most reverent compliment because in a day when more and bigger is perceived to be better, Steve Grimmett's Grim Reaper remain a stalwart pillar of playing to the roots of their craft and loving every minute they are allowed to do what they do best: rock the hell out! Still as fun and exciting as they have always been with a more modern and mature feel that is sure to attract a new legion of fans for Steve Grimmets's Grim Reaper.
So, back to the original question: is Walking in the Shadows as good as the originals? I have compared and contrasted the point above, but I have to respectfully say that it is not the same; much like comparing the new Star Wars movies to the original in 1977. The new movies are all excellent in their own right, but nothing can replace the feeling of being 8 years old and seeing the original on the big screen. I am simply incapable of being 8 or 14 years old again and cannot relive the emotions and wonder from Star Wars and the original Grim Reaper albums. Different time, different place in life with a multitude of experiences that color more deeply who I am and who I want to be. See You in Hell will forever be etched on my being; that one album that saved me from myself so many years ago. I have grown up, matured and am in a completely different place now, raising my own kids, working my ass off and trying to be the best human being that I am capable of being. As it is with the Steve Grimmett's Grim Reaper of today. Walking in the Shadows is a great album that hopefully will provide the same outlet Grim Reaper provided me, to the next generation of Metalheadz! Regardless, as jaded as I am about Grim Reaper, I still love the band and hope them all success for many years into the future!
Tracklist for Walking in the Shadows:
"Wings of Angels"
"Walking in the Shadows"
"Reach Out"
"I'm Coming For You"
"From Hell"
"Call Me in the Morning"
"Rock Will Never Die"
"Temptation"
"Thunder"
"Now You See Me"
"Blue Murder"
"Come Hell or High Water"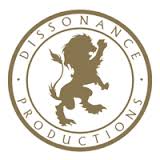 More on legendary Steve Grimmett's Grim Reaper can be found on the Web  Facebook  YouTube  Dissonance Productions