Opeth is:
Mikael Åkerfeldt – Vocals/Guitars
Martin Mendez – Bass
Martin Axenrot – Drums
Fredrik Åkesson – Guitars
Joakim Svalberg – Keys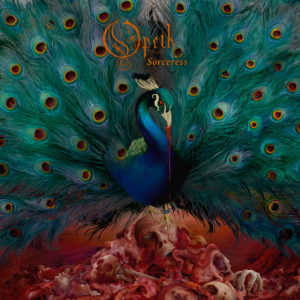 We are approached by promoters to review new albums all the time. When we were asked if we were interested in reviewing Opeth's Sorceress that is due out Friday, September 30th, 2016, what were we supposed to say? Is it even legal to tell Opeth "no"? Of course we are interested in the new Opeth album! Please send it along, thank you very much! Couldn't wait to hear what one of my favorite bands had in store this time around and I have to tell you, it is nothing short of breathtaking! My only hope is that I give Sorceress its due, so let's move forward with the review…

Let me start with a little perspective on my personal history with Opeth. This is the Stockholm band's twelfth studio album that was again recorded at Rockfield Studios in Wales and their first on the Nuclear Blast record label via the band's imprint label, Moderbolaget Records. As you know, they started out firmly rooted in pure Death Metal and have morphed into a premier Progressive Hard Rock outfit with a sound uniquely theirs. They are simply in a self-defined genre of precisely one. No one can touch them. Invariably, there have been endless conversations, debates and arguments surrounding this development of the Opeth sound over the last few years and albums (particularly the last three); leaving some in disgust, others in praise and those, like me, that love, love, love the evolution. Loved Opeth as a Death Metal leviathan and as the iconoclast Progressive Hard Rock band they have chosen to become today. My tastes in music are never genre specific and I have respect for all music whether I get/like it or not. I… Love… Music… All of it; and can float around based on mood, state of mind, etc. I have to admit that it did take me a bit to wrap my head around what Opeth was doing at first, but once I had my mind settled on the new direction, I was all in. Progressive Rock from the 70s and early 80s is probably my favorite outside of Metal, so tracking into Opeth's bead on that era comes naturally and resonates deeply within me. On top of everything else, the talent, range, guts and creative capacity to successfully progress so radically is staggering. I sit in absolute reverence and awe for Opeth. So, after going back and listening to everything Opeth has released since their inception over the last two days and then listening to Sorceress on a loop for the best part of eight hours, I can honestly say that it is a remarkable album and well worth the time to prepare myself for this review. I can only hope my words are worthy.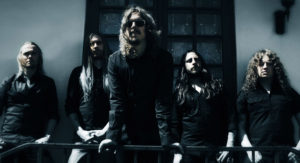 Make no mistake, Sorceress is not a move move backwards toward their Death Metal days, but is heavier and darker than their last two efforts; almost Doom-ish at points. Laid out roughly around "the negative aspects of love. The jealously, the bitterness, the paranoia, and the mind games of love. So, it's a love record. Love songs. Love can be like a disease or a spell.", Sorceress is the culmination of Mikael Åkerfeldt's broadening influences of Jazz, Fusion, Progressive Rock, Symphonic Rock, Singer/Songwriter, Metal, Hard Rock and on and on. From the Nuclear Blast site, Åkerfeldt elaborates: "The thoughts behind this record developed as I was writing. The only thing I was thinking about with this record was to write that songs didn't musically connect. I made sure if I had a song that was new sounding for this record, I'd make the next song completely different. I think the songs are very different from one another. It's very diverse." We have come to expect nothing less from Opeth and certainly will not to be disappointed with Sorceress.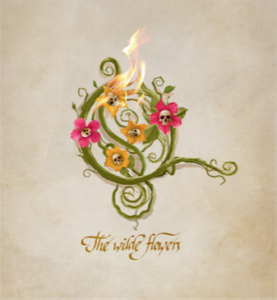 We are lustily introduced to the Sorceress through the spoken word in the opening song "Persephone" which relays a soft, acoustic and somewhat whimsical feel that is accompanied by gorgeous harp and flute. But, like a Grimm fairy tale, all is not as it seems. "Sorceress" jumps from the shadows and slips her dagger between your ribs with huge electric piano, organ and fuzzy late 60s/early 70s psychedelic guitar. Soon, the bottom drops out and your heart is pricked by oppressively heavy and intense guitar riffs and manic calliope-like organs. "The Wilde Flowers" continues with blasting drums and heavy guitars that follow a counterpoint of jazzy, electric piano and ethereal bridge parts giving the song a somewhat druidish ritualistic feel. As the skies open, we are welcomed warmly into the cosmos just before our world is inverted and we crash into the Earth in 40s horror, film noir consternation. In deep contrast, "Will O the Wisp" is a folky, upbeat, acoustic guitar piece that reminds me of the Watching My Life Go By (1985) era of the late, great Michael Hedges. The dichotomy of the beautifully flowing movement of flute and lovely, airy guitar work with such dark and sad lyrics shows the subtle thoughtfulness and acumen of Opeth's writing. Really breathtaking when taken in context with the rest of this album. The fast paced, 70s Progressive Rock influenced organs and drums of "Chrysalis" follow. In an almost playful manner, this song advances through interesting, multi-part guitar and keyboard solos before slowing and sadly fading out over the western horizon. "Sorceress 2" continues with a more complex acoustic texture. Vocals drift into the higher registers with a wraith-like quality. They illicit an innocent nervousness through a slightly shy warble that is found nowhere else on the release. Very, very clever use of a seemingly minor inflection to further draw us into the web of deception and sadness loosely threaded throughout this work. "The Seventh Sojourn" starts with a folky, eastern toned sound and feel that eventually graduates into a more classically structured movement. It is alluring and seductive that is punctuated with choral vocals. While gorgeous, I cannot help but think these are the lovey voices of ancient Sirens calling us to our emotional destruction. (On a side note: if there is a connection to The Moody Blues album, Seventh Sojourn, I am not getting/hearing it. Maybe someone can explain it to me if there is). At any rate, "Strange Brew" picks up with a sad, slow, Beatles, Eleanor Rigby type aura. The organs are traded here for acoustic piano and vocals are almost conversational; not unlike an intimate conversation between friends. What follows is 80s style progressive guitar and a nod to Post Hard Bop with a Heavy Blues guitar solo before becoming soft and reflective. It is at this point everything implodes into a heavy, almost Doom sounding crescendo. With enlightenment comes regret and acceptance before fading out into oblivion. "A Fleeting Glace" has a more traditional Progressive Rock quality with an understated mariner chant vibe. Again in the higher range, vocals are introspective; a conversation with one's conscience. Acoustic piano begins the journey into "Era". Piano is quickly replaced by manic organ, some of the best drumming on the album and oppressively heavy, repeated guitar riffs. With subtle intensity, vocals push into a longing falsetto during verses and are overtly intense during the chorus. The guitar solo in "Era" is also notable. Transcendent beliefs and perspective are now understood and applied into everyday reality; a movement into another stage in life. "Persephone (Slight Return)" lead us out just as the lovely, sad acoustic guitar lead us into this exploration set into play by Opeth's Sorceress.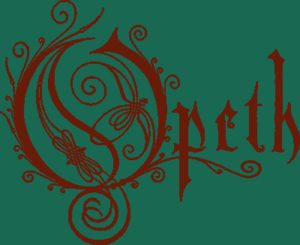 Maybe I have read too much into this album. Hell, maybe I missed the mark by 180 degrees on original intent, but Opeth's Sorceress conjures emotion and vision like few artists are capable of achieving. In the end, it really does not matter, because this album makes me feel something intellectually and emotionally. This is what music is supposed to do to, and for us; be it funny, catchy and entertaining, angry or simply as an escape from our own life for a fleeting moment. Die hard Death Metal fans (not badmouthing you guys, I get it) that want back the old Opeth will remain disappointed, but, with an open mind and careful ear are sure to be sucked into this album. Opeth continue on their quest to expand in every direction instead of just one and definitely deserve all of the critical accolades piled on them and still remain one of my favorite bands. Sorceress makes me like them that much more!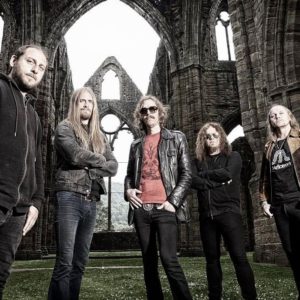 Opeth – Sorceress tracklist:
"Persephone"
"Sorceress"
"The Wilde Flowers"
"Will O the Wisp"
"Chrysalis"
"Sorceress 2"
"The Seventh Sojourn"
"Strange Brew"
"A Fleeting Glance"
"Era"
"Persephone (Slight Return)"

Pre-order Sorceress:
More information about Opeth can be found on:
Web  Twitter  Facebook  Instagram  YouTube  Nuclear Blast