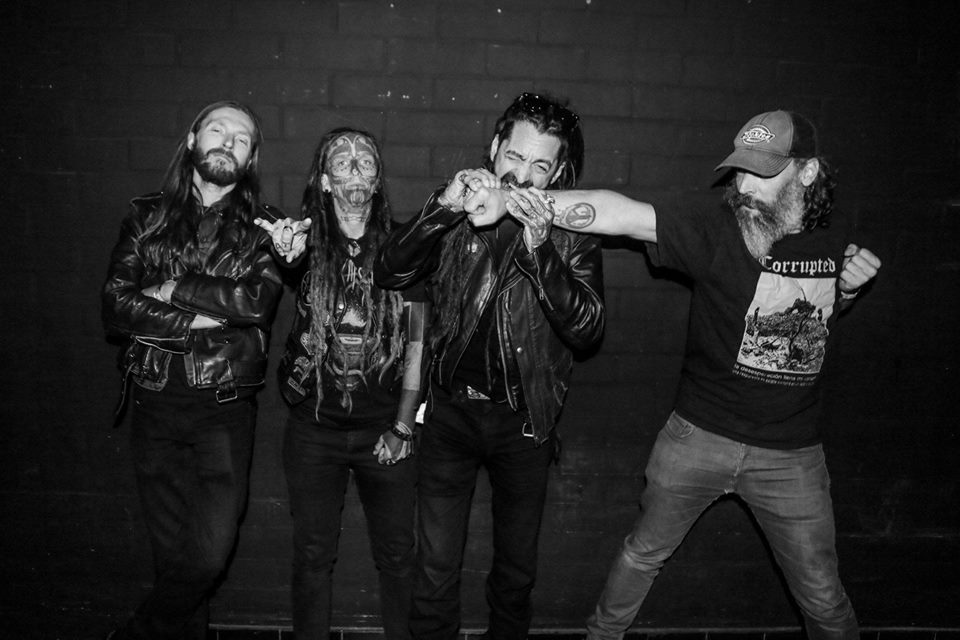 Dopethrone are a Canadian Sludge/ Doom Metal band from Montreal, Quebec, Canada. Active since 2008, they are known for their abrasive mix of sludge, stoner and doom with lyrics based in murder, cannabis and sleazy drug abuse. 2018 brings us 'Transcanadian Anger' – The fifth release from the band. This is a terrifying, massively fuzzed out slab of Sludge perfection!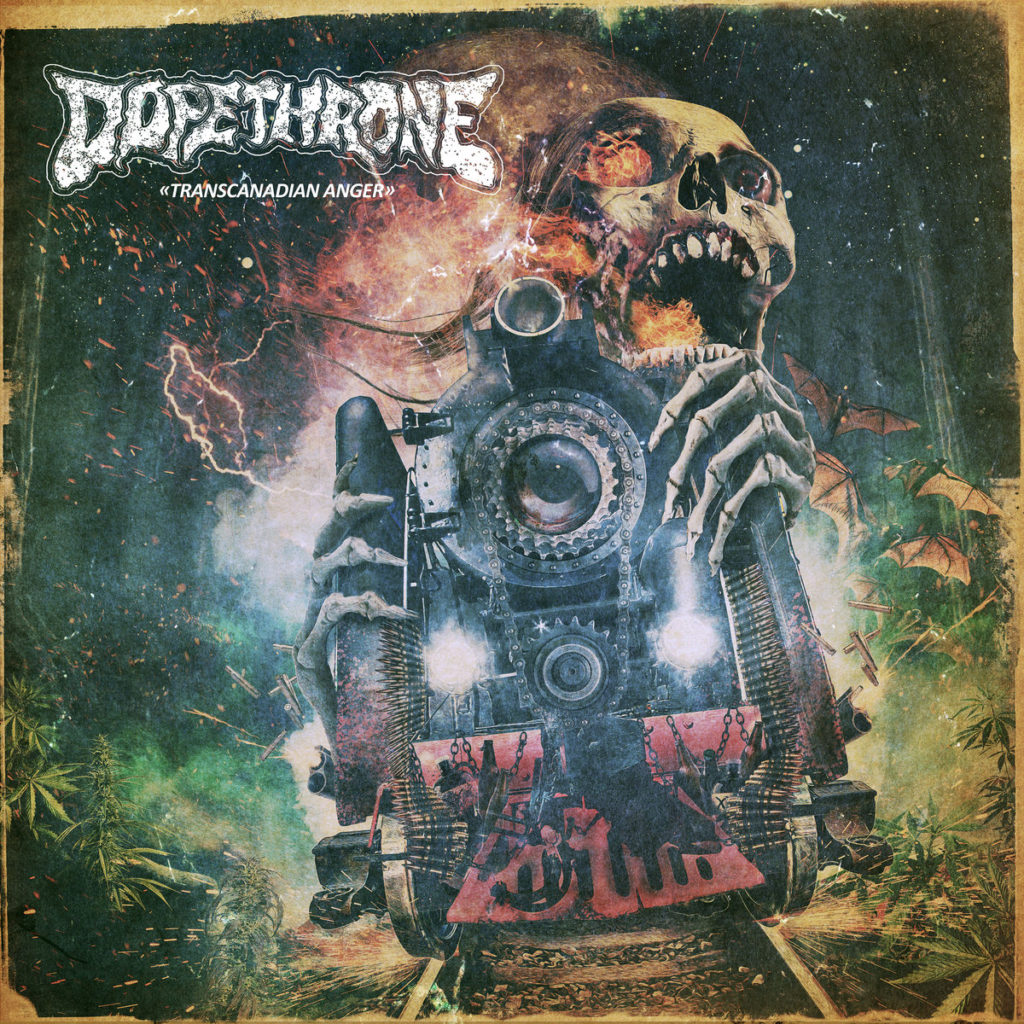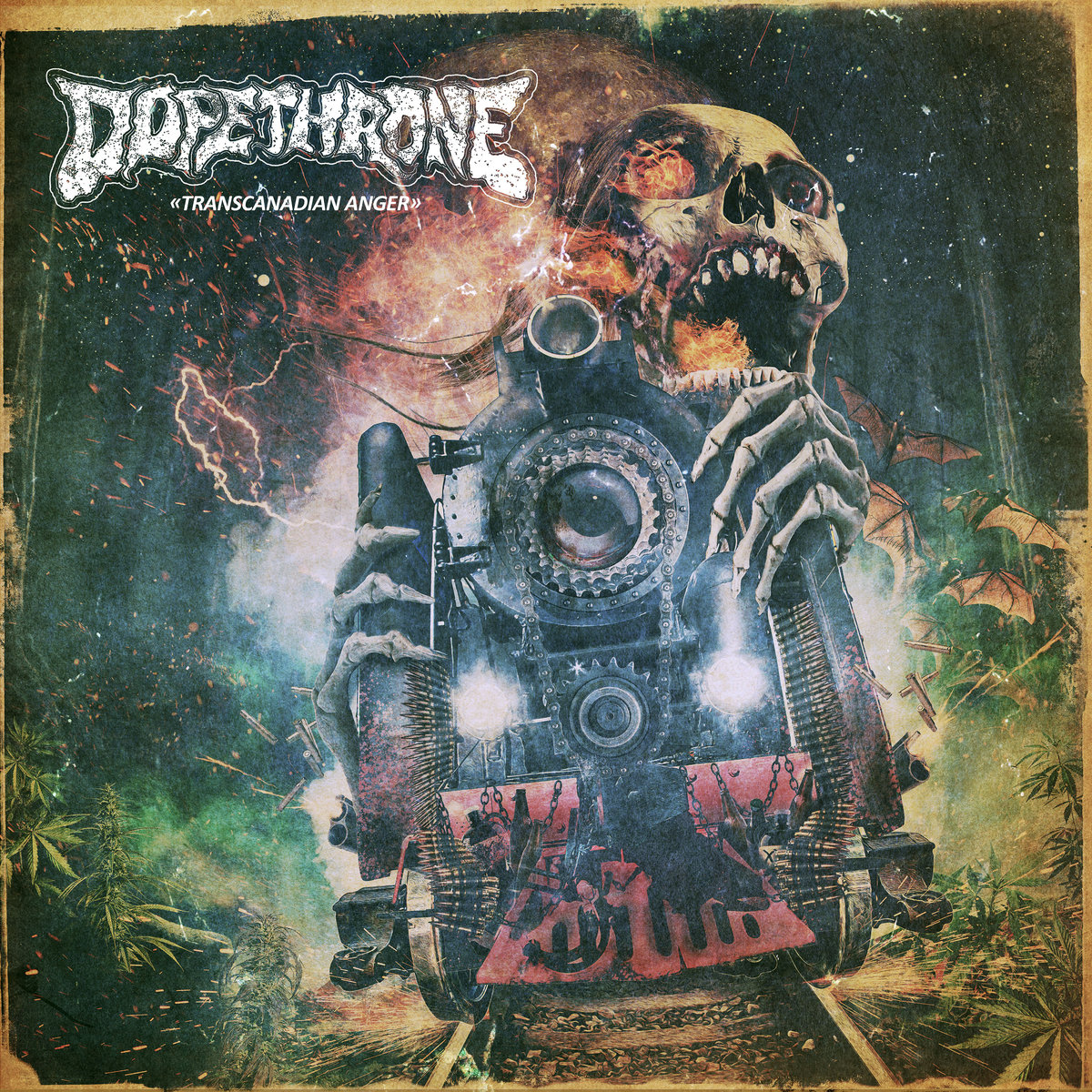 Opening the album is "Planet Meth", a heavy grooving song that plods along at just the right pace to get your head banging! "Wrong Sabbath" comes next and instantly moves into SLEEP territory with riffage that wouldn't be out of place on the album 'Holy Mountain.' The drumming on this track is powerful, groovy, and features simplistic fills akin to something you may have heard from Bill Ward in his Black Sabbath days! "Killdozer" is up next and is one of the more up-tempo tracks on 'Transcanadian Anger.' From a vocal perspective I'm reminded of the iconic voice of CARCASS frontman/bassist Jeff Walker. This one chugs along on a massive riff and is further pushed along by the aggression of the bass and drums! Easily my favorite track on the album! "Scuzzgasm," "Tweak Jabber", and "Snort Dagger" are all exceptionally catchy sludge tracks with gargantuan riffs and thick hypnotic grooves!
With the release of 'Transcanadian Anger' Dopethrone have pushed the boundaries of Sludge and Doom Metal and taken it to even darker, more macabre places than ever before!