–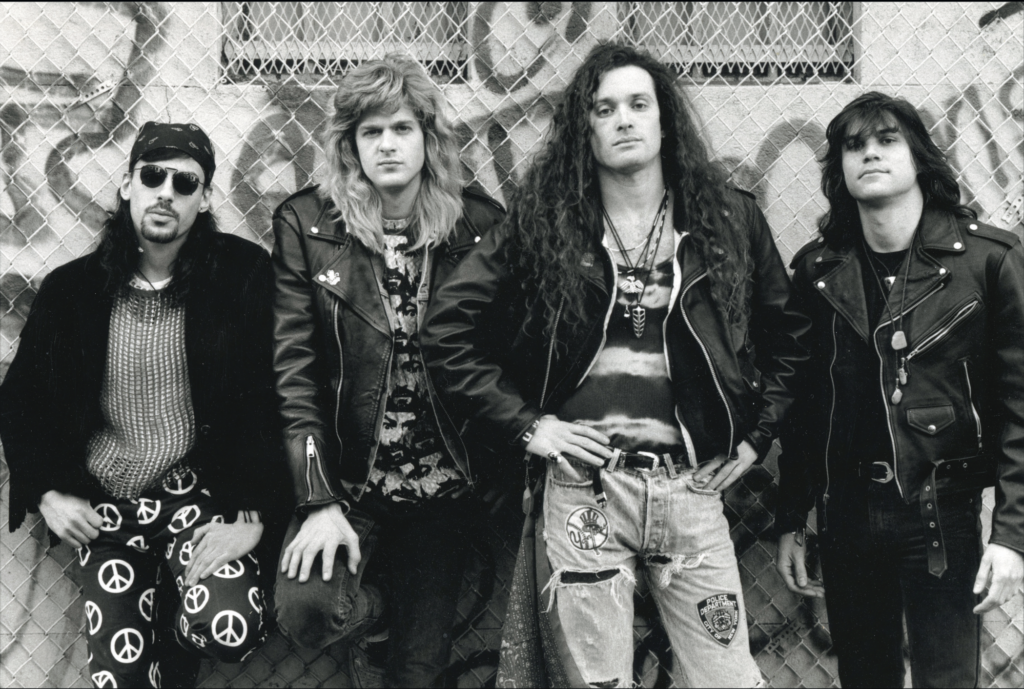 Antidote is part of the first wave of American hardcore, in 1983 they released the iconic 'Thou Shalt Not Kill', there are only 1.000 copies of this record so if you have one you should consider yourself lucky. Just 3 years later they stopped being a band but 2 years later they reunited as a full blown hardcore band that consists of vocalist Drew Stone, guitarist Robb Nunzio, bassist Tristan Michael and drummer Rea Lem. About 3 years later, 1991 to be exact, they released their second album which is called 'Viva Los Pendejos' Together they make the most noticeble hardcore band this world has seen. After such a song time, and I mean a really long time, they have yet again reunited to create their new compilation album 'The Rock Years' that will get released on the 9th of June via Old School Metal Records. If you liked the widely known 'Thou Shalt Not Kill' record you will for sure enjoy this compilation album because it has those early hardcore vibes we are all looking for.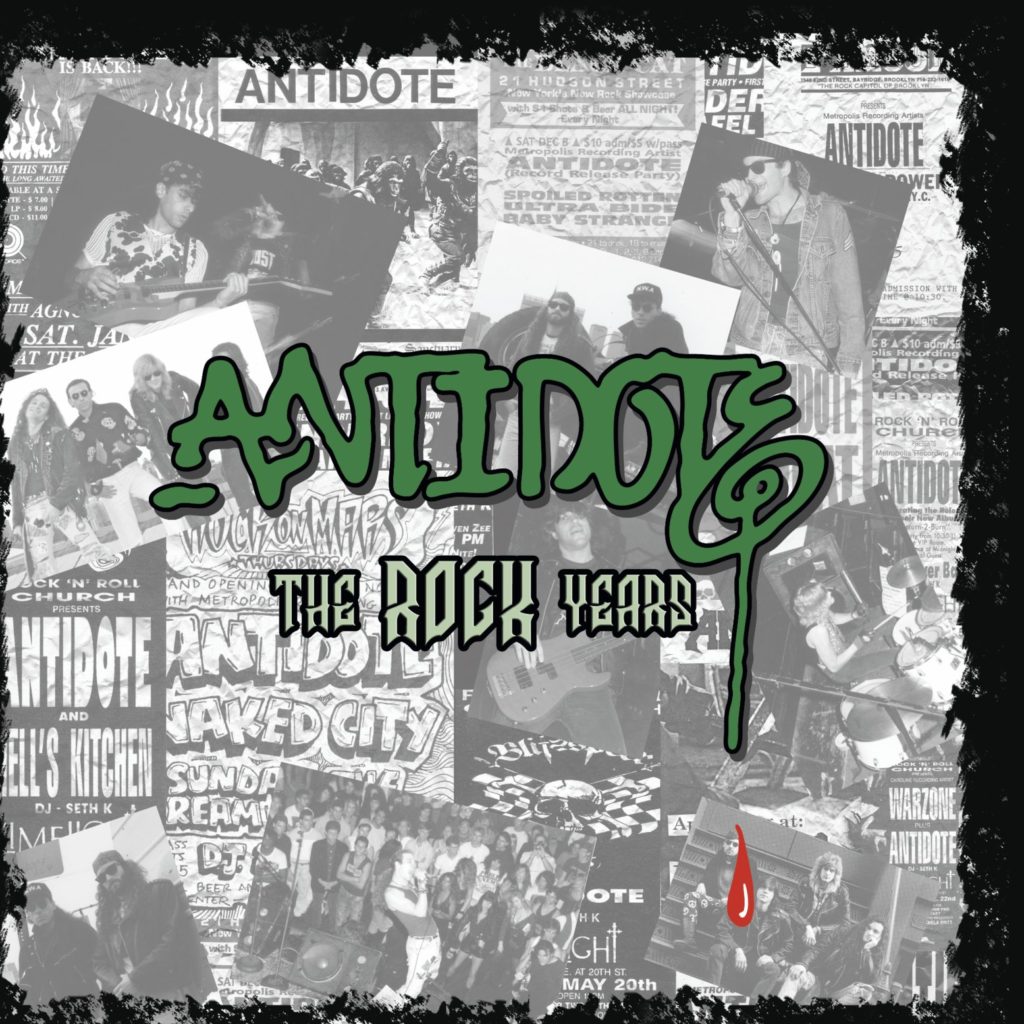 The album features 12 songs which all have their different vibes and feeling to it but the intro song "Return 2 Burn" really stands out the most. Intro song are supposed to give you a good first impression of how the album is going to be and what it has to offer. This track will show you everything you ever wanted from a New York hardcore band. In the background you can hear people screaming while the instrumens make their way into the song. When the vocals break through you will instantly realise that we are in for a good one, his voice is perfect for hardcore. Antidote is back once again!
"No No No" is a song that will make you say the exact opposite. It starts off with a chill intro made by the drum and guitars that will later transform into a total different song due to the guitar riff and the drum rhythm changes. When the vocals team up the song really gets to start, guess with what words the song starts. Yes you are right, it's with a couple "no's" just as I expected from a song like this. If you ever feel like not doing the thing you were supposed to do, turn this song on and sing along.
Going to the more darker and agressive side of the album with the song "Rageman". This song really adds a nice little extra that every hardcore album needs. With themes such as war, anarchism, the government and overall hatred towards the opposition this song is one to add to that list. Besides that it also holds a small guitar solo that is definitely something to keep in mind. The rhythm in this song is way faster than songs like "Return 2 Burn" and "Be true To Yourself" which fits the agressive fibe just great.
"I am the rageman."
"Feel my pain, driving you insane."
Being a part of the first wave of American hardcore really made the band. Antidote brings back the early 80's feeling of hardcore made by people that have a rage hidden inside that want to express it by making music. Hardcore has always been music that is towards the opposition, for example the goverment. This was the main message in their famous albums 'Thou Shalt Not Kill' and 'Veva Los Pendajos' and it is yet again the main message in their latest released album 'The Rock Years'. The difference is the production, 'The Rock Years' has much better production than their first albums do and that is exactly what makes this compilation album a must buy. It may be remastered but the good old Antidote fibe is still around the album so we got nothing to worry about.. All the songs from this compilation album have been songs from prior albums that have been compiled and remastered for this new release. The album will be available to purchase on the the 9th of June via Old School Metal Records, you will be able to get it on vinyl and digital download. A stellar record to pick up!
Guitarist Nunzio and singer Drew Stone added the following about the record:
"Revisiting these tracks many years later was really great and now that they are remastered they sound better than ever"
"I am excited that the best of this era is finally going to see the light of day" said vocalist Drew Stone. "People in Europe have always requested these tracks and it's nice that they are finally going to get the star treatment."