*This is part of our State Of The Art series, showcasing bands every Monday from the featured State*
This month's State is Arkansas!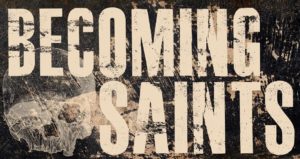 Looking for some new, wicked Metal for your ears? Digging Metalcore's uber-heavy, stuttering, modern rhythms with 808 hits that you feel in your chest and crush your skull when played at the proper, too loud volume? Ready for something driving that reflects frustration of the world around us that drives straight to your soul? How about also offering solutions to said frustration for a change? If this is you, like it is for me; and, well, minus the "wicked" part, you NEED to check out Little Rock's Becoming Saints! BOOM!