*This is part of our State Of The Art series, showcasing bands every Monday from the featured State*
This month's State is Minnesota!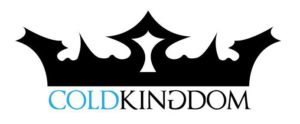 Well, sadly this week we say goodbye to our State of the Art: Minnesota series for September. I have to say, it has been an absolute pleasure searching for bands to cover this month. I have found tons and tons of good music and wish we had time to cover all of them all. I will absolutely be revisiting some of my other discoveries this month for independent coverage and for additions to my personal play lists. If you are looking for some new material, I would strongly encourage you to do some searching through Minnesota's Metal scene and discover more for yourself. As we always say: there is always a first time you hear your new, favorite band and the Metal scene will die if it is not supported, no matter where local is. That said, this week I present you with my final band pick: the mighty Cold Kingdom.