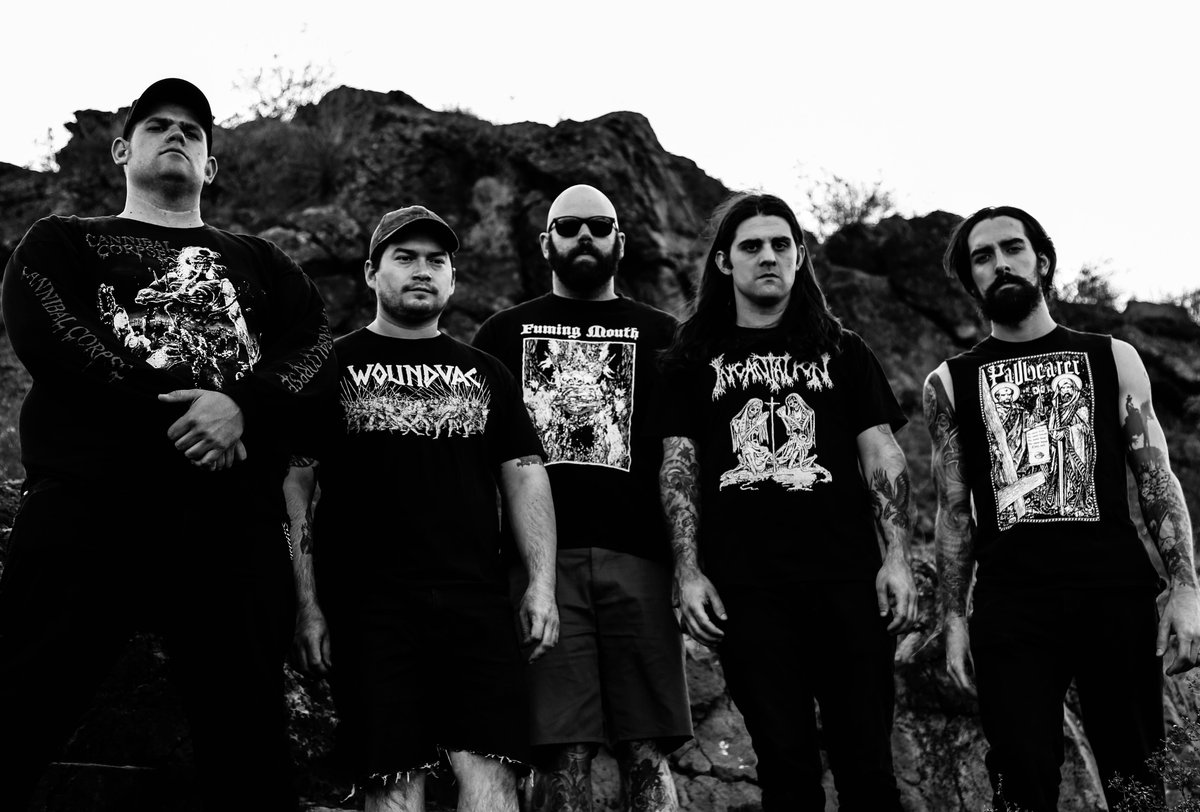 *This is a part of our State Of The Art series, showcasing bands every Monday from the featured State*
                                                                       This month's State is Arizona!
GATECREEPER is a death metal band out of Tucson & Phoenix Arizona. They formed in 2013 with members Chase Mason on guitar, Metal Matt on drums, and Sean Mears on bass. In the early days they didn't play a single show – they just wrote songs and recorded them. There was virtually no direction for this self-titled, 4 song EP, released in April of 2014. But, it turned out to be a great idea because they ended up with a fanbase before they played their first show.