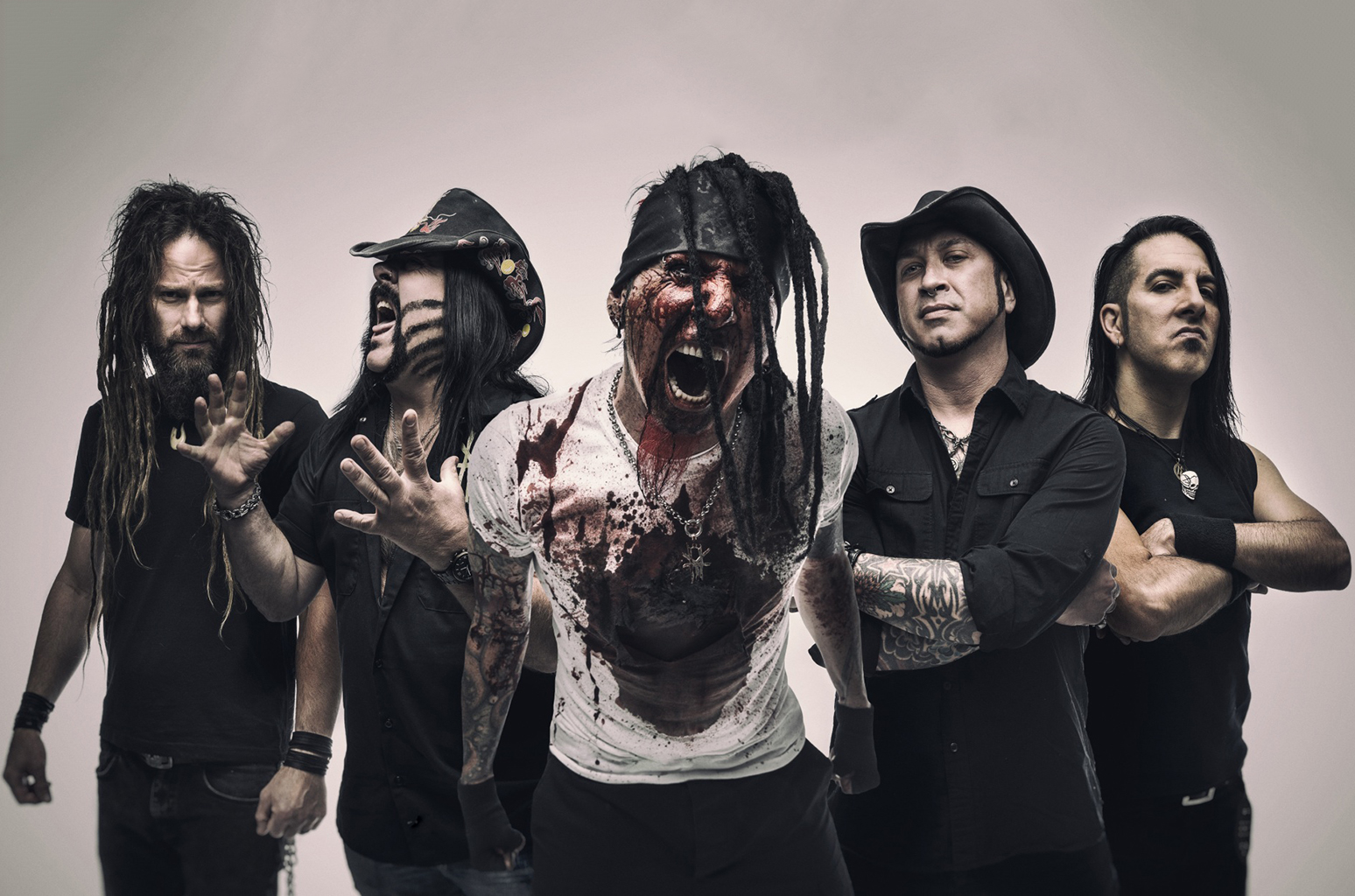 As everyone in the metalverse knows by now, HellYeah is an American metal band who formed in 2006, bringing together Vinnie Paul of Pantera and Chad Gray of Mudvayne. The band has seen numerous changes over the years (including the lineup), but none more striking than the evolution of the music itself – going from what can only be described as a weird country music/metal hybrid to the band finding its way back to their original metal roots.  
Their newest album, 'Unden!able', released June 3rd 2016, is a vast departure from the early days. It's solid metal and quite possibly my favorite album of ever. As an enormous (Yuge, bigly, true love of my life forever, etc) Mudvayne fan, I never thought I would utter these words (And, please don't throw things at me), but it actually gives 'LD 50' a run for its money. I genuinely love everything about it.
Most notable is the cover of Phil Collins' "I don't Care Anymore", utilizing previously recorded (and, apparently forgotten about) takes of Dimebag Darrel performing the song for an abandoned project. The band has often referred to Dime as HellYeah's 6th member and that sentimentality became a reality once the slain guitarist's tracks were used for the song. And, much like Mudvane's cover of "The King of Pain", it has a depth and quality that, while you will still love the original, you'll think to yourself "Holy shit, I might just love this a teensy bit more".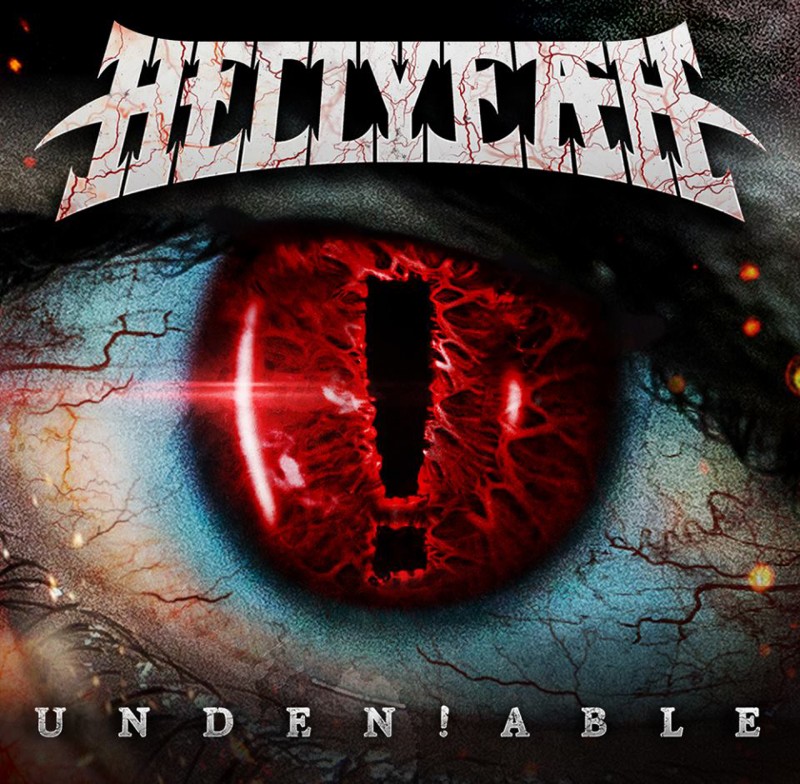 Well, the band recently released the official video for track 10 on the album, "Love Falls", and I am not going to lie – the second I heard about it, I ran to YouTube to find it. Not only was it the first song I'd heard from 'Unden!able', but it was undeniably (see what I did there) the song I blasted the most. There's a bouncy, peppy, almost pop quality to the music that deeply contrasts the impossibly dark lyrics. I've only experienced this type of mix one time before when hearing Kim Richey's scathing-to-an-ex song "The Way That It Never Was".  For me – by the final chorus of "Love Falls", I'm usually screaming the lyrics at the top of my lungs.
Now, the video – I'll always be honest with y'all – it's disturbing. And, it depicts not only self-harm, but suicide. In previous interviews, Chad Gray has talked about having "relationship issues" and this definitely feels like a cathartic release of those emotions. Although, in this video it's told from the woman's point of view – the story of a toxic relationship where she's pushed to the brink of self destruction. What I like the most about it is the imagery.  The canvass, so to speak, is mostly devoid of color; blank white walls barren of any personal pictures or possessions or anything that would depict her as her own person. The feeling is that she's looking for someone to make her whole and finds nothing but disappointment. The use of the desert is also an interesting use of imagery. Vast, empty, unrelenting. Much like the human heart it can be beautiful as well as cruel.
The video is stark and empty; showcasing everything that is terrible about being in love with the wrong person. What I found profound was the use of makeup. Chad is wearing a painted on black mask when he's featured singing. When we see the woman again (post suicide) she's wearing the same painted on black mask; seemingly to indicate that he's actually singing about himself and his personal relationships. They become one in the same, and that makes for a powerful metaphor.
HellYeah may have needed time to find their sound, but they've found it with this new album. It's truly a thing of beauty.
HellYeah consists of Chad Gray (Vocals), Tom Maxwell (Guitar), Vinnie Paul (drums), Kyle Sanders (bass), Christian Brady (guitar)
| | | |
| --- | --- | --- |
| 1. | "!" | 1:19 |
| 2. | "X" | 3:31 |
| 3. | "Scratch a Lie" | 3:57 |
| 4. | "Undeniable" | 3:13 |
| 5. | "Human" | 3:33 |
| 6. | "Leap of Faith" | 4:22 |
| 7. | "Blood Plague" | 3:58 |
| 8. | "I Don't Care Anymore" (Phil Collins cover) | 4:42 |
| 9. | "Live or Die" | 3:25 |
| 10. | "Love Falls" | 4:34 |
| 11. | "10-34" | 0:27 |
| 12. | "Startariot" | 3:41 |
| 13. | "Grave" | 4:48 |