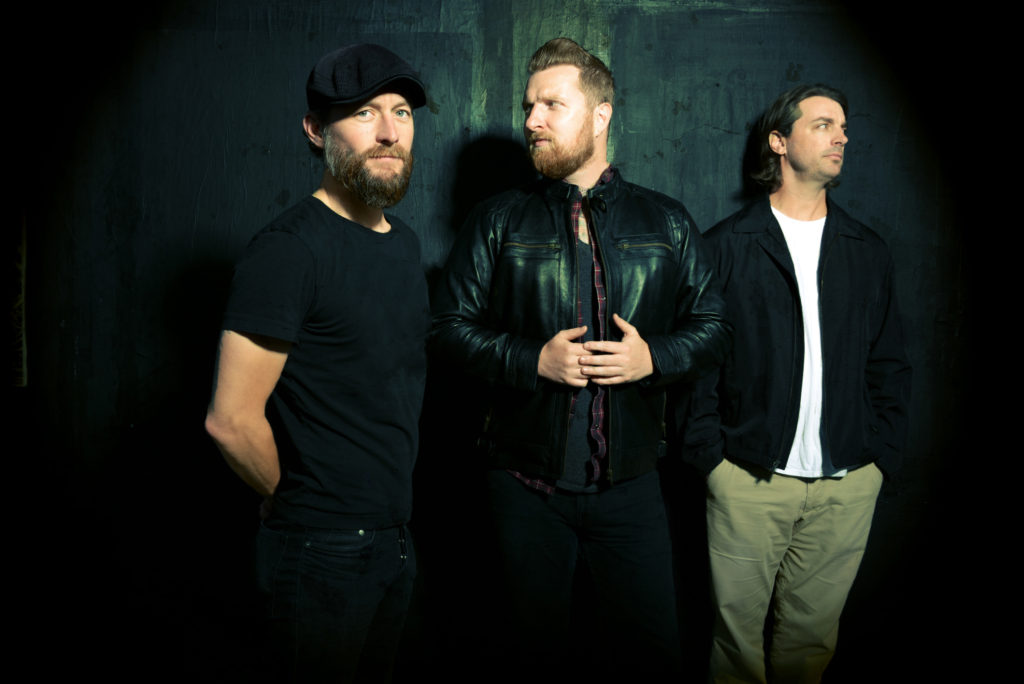 *Every Tuesday and Thursday from now until Louder Than Life gets here we will be releasing an article about a band playing the festival to get you familiar with them.*
Today's Artist is Black Map
Black Map has been making the rounds this year on the festival circuit. This years Carolina Rebellion was actually one of the bands first festival appearances of the year. We were there to see their dominating performance and the fans there loved them just as much as we did. Again we were able to see them at Chicago Open Air in July and once again they were one of the most dominating bands of the day. The alt metal trio unleashed their first songs in 2014. First, their 4-song EP titled 'Driver' was released in February and all 4 songs were included later on that year on their first full length album '…And We Explode'. They put off a heavy 90's rock vibe with huge, blasting riffs and raw emotion all packed into one punch. Last year the band made a large breakthrough with the premiere of a new song "Run Rabbit Run". This song took the airwaves by storm and told us to get ready for 2017 because Black Map is quickly on their way to the top. 'In Droves' dropped across the US on March 10th via eOne Music. The album was produced by Aaron Hellam at Hellman Sound. Consisting of members from the bands Far, The Trophy Fire, and dredg, the band does a solid job combining all of the project's sounds into one.
The Californian band has created a masterful sophomore album that will only send them up. Vocalist Ben Flanagan has a wide range to keep each song different with their own style.Touring in support of their most recent album 'In Droves' the band has an immense array of sounds incorporated into the album. The guitar in the verses of some songs are light to make for a light sound to build back up for the spectacular drops. Songs like "Foxglove" contain intelligent lyrics with some classic 90's grunge-like guitar. There is a distinct post-hardcore sound to other songs as it strikes hard while being melodic and catchy at the same time. Black Map also includes some darkness in their music on songs like "Dead Ringer" which takes a slow noise rock approach. 2 weeks ago the band also released a video for the track "Ruin". The song carries a true retro rock sound but vocally is a throwback to some earlier alt rock and grunge era influence. The video which is captured in black and white is an eerie and creepy depictions of some weird characters while the lyrical content of the song reminds us of the political climate of the world today. Both the song and cinematography are amazing. Sometimes when you see a band more than a couple times in a year seeing them a third time doesn't get you that excited. Well that isn't the case at all when it comes to Black Map. After seeing them dominate two stages in different states Louder Than Life will mark our third time and third state seeing the band perform this year. I'm really looking forward to hearing them kill it performing all their songs, old and new, at Louder Than Life. They've already toured with the likes of Chevelle, Bush, and Circa Survive so expect some very strong stage presence.  So when you are making a list of bands to see at Louder Than Life make sure to include Black Map, their sound and stage presence is something everyone has to witness at least 1 or 3 times. 
You can purchase tickets to the festival here. Also we will be giving away 1 more weekend pass via the Metal Nexus Facebook page, so keep your eyes peeled and you could possible be a winner.