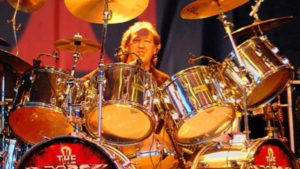 The Rods, St. James, Kelakos and Canedy.  What do these all have in common?  Drummer and producer Carl Canedy, that's what.  It is not every day that we have the opportunity to interview someone that has been in the music for so long.  His kind disposition, patience and depth of knowledge simply adds to the aura of this Rock legend.  Here's what he has to say about his many endeavors, new music and insight into his perspective on the current state of music and much more!  Big thanks to Online Metal Promo!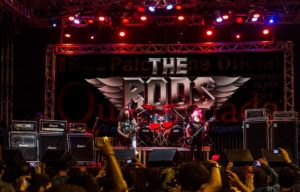 Man! What an honor and privilege to interview a real, honest to goodness, Rock legend! I sincerely appreciate you taking the time to answer a few questions for us. It is not often that we get to speak with someone with the lasting pedigree you bring to music! Absolutely thrilled!
Interview with Carl Canedy, drummer/producer for The Rods, St. James, Kelakos and Canedy "Headbanger":
Odyssey: Let's start with Kelakos. How has the recent release of "Uncorked" been received after all these years?
Carl: Amazingly well. We wondered how people would view the album but it has almost all been extremely positive. I'm very happy Lincoln [Lincoln Bloomfield, bass player for Kelakos] took it upon himself to re-mix and release our music. We'd really put in a lot of effort and it, until now, had not really been part of my discography. Thanks to Linc, it now is.
Odyssey: How about the new song "Florida Flash Flood"?
Carl: This is a song our Guitarist/Vocalist, George "Kelakos" Haberstroh had written. He resides in the Florida and as you tell from his song, he's quite familiar with the weather there. His guitar parts really take you on a wild ride.
Odyssey: Do you have any plans of creating a new album?
Carl: As a result of all the positive reactions we are now seriously looking at recording more. Since it's an organic thing, we'll see how it plays out with regard to a new album. I can certainly say that I'm optimistic about Kelakos having new material in the marketplace in the future.
Odyssey: How has this reunion been for you guys?
Carl: As with many situations, where you've worked very closely with people and then drift apart for many years, you are never quite sure how it will go when you meet up again. Sometimes it clicks as if no time had passed, and other times you have become total strangers. In this case we found that our time together was a bond that allowed us to "get back on the horse" with no trouble whatsoever. It was a really good feeling to connect again and we're all looking forward to recording again.
Odyssey: How did it come about? Did you guys stay in touch over these many years or was the reunion like going to class reunion where you see people you lost touch with years before?
Carl: Lincoln and I had reconnected a few years ago. Linc had also been in touch with George and Mark [Kelakos guitarist, Mark Sisson] on and off over the years so basically Linc brought us all together.
Odyssey: Moving on to St. James. How did the song writing for "Resurgence" differ/stay the same as compared to albums of old?
Carl: Jim, (the James in St James) is the principal songwriter. Each of us brings our own style to the song and I help with the arrangements. Everyone contributes their bits but Jim is the songwriter.
Odyssey: What is your song writing process? How does it differ between the three bands?
Carl: St. James: Jim brings in a completed song.
Kelakos: whoever has a song that works for the band presents it and we all work on it from there.
Canedy: I wrote all the songs.
The Rods: David and I write the songs but we don't usually collaborate. We each bring in our songs and then we contribute to the each others songs if we feel it's needed or have a suggestion.
Odyssey: With that killer, early to mid-80s Rock/Hard Rock sound that I grew up listening to, I absolutely love "Resurgence"! I am curious, what have the younger crowds' reactions been?
Carl: To date it's been just as you've described…very, very positive!
Odyssey: How have Sleaszy Rider Records been for you guys?
Carl: Tolis and the label have been amazingly supportive. I was wondering whether they would help or interfere. They have done nothing but help. I'm really excited about the release. I think it's a great album and hopefully others will share your enthusiasm. Eric Philippe has done a great cover as well.
Odyssey: How has record company support changed for the band(s) since the 80s?
Carl: In the 80's there was much more money. Labels were mostly Major with money to spend. Now the labels we're dealing with are independent and have much less money to offer. The hope is always to get strong social media promotion and get the product into the shops where they can help fans find the music.
Odyssey: This marks the 35th Anniversary for The Rods. How has touring been?
Carl: First, I can't believe we're still together after all these years. Touring is always fun. Even when it's not all first class, it's still fun. We have many friends in Europe and South America who come out and either travel with us or meet up at different shows. We also love meeting the fans who've supported us all these years. One of my personal highlights.
Odyssey: How is touring different today than days gone by? Are there any particular places and/or venues you prefer to play?
Carl: In years gone by we would stay out for longer periods of time. Now you go out for a couple of weeks at a time.
I prefer to play festivals. You reach more people and you also get to see your friends from other bands and watch other performers. A win/win.
Odyssey: How goes The Rods' new album? What can you tell us about it (tentative release dates, what to expect, etc.)?
Carl: Interesting you ask that. We can't announce anything at the moment but very soon there will be an announcement that will make longtime Rods fans very happy.
Odyssey: Please tell me that the underlying sense of humor and fun factor remain!
Carl: I think The Rods music will always fall within a certain range of music and lyrics. We pretty much know what will work for us and what won't (Hence, my and David's solo albums). I wouldn't worry too much.
Odyssey: Any plans for another solo release like "Headbanger"?
Carl: Interesting that you ask that. I'm currently working with some really talented guys I've known near where I live. Tony, Mike, Charlie and I have been writing new material and are now 6 songs into a new Canedy CD. I'm very excited about how it's turning out.
Odyssey: How did this develop from inception to fruition?
Carl: It was interesting that I'd been a songwriter/arranger and had never done a solo album. I think it was just the right time. I had the songs, the home studio and friends who were willing to jump in and offer their talent. John Hahn was really the key to getting it done. He offered to do all of the guitars on the album and that was the piece I needed. I can never thank him enough for sharing his talent so unselfishly. Chris Caffrey, Joe Comeau, Mark Tornillo etc. all gave killer performances. I owe each of them a huge debt of gratitude.
It took a surprisingly long time to make it happen. At one point I was ready to give up on the idea. I always thank Robb Reiner (Anvil) for giving me a little push and reminding me to just be myself. I was having a tough time playing a song that was important to me, "My LIfe, My Way". It was written about my deceased, best friend Jim Nunis (JNunis Guitars). I just couldn't get the right feel. Robb gave me the "talk" about being myself and just playing the music. I went in and knocked it out after that.
The most interesting and surprising dynamic of the album was doing it all on my own. I and only I, had the vision for the album. I've always been used to helping a band with their vision and or collaborating. When it was time for a second opinion I was the only one I found. A bit disconcerting but in the end I toughed it out and I'm happy I did.
Odyssey: I REALLY like the CD (the drum solos in "Crossfire" and "Rabid Thunder" are SICK!) a lot but this is a much heavier release than anything from the other bands. What other musical genres really spark your interest? What else do you listen to?
Carl: I really love all types of music. My range in my vehicle is any new CD that comes my way, or Sirius Radio where I switch around from 60's to Liquid Metal and everything in between. Ozzy's Boneyard is a fave.
Odyssey: With your wide range and experience, what have you not tried in the past that you would consider and/or like to try in the future?
Carl: Maybe something a little more Prog and or a very simple Stones/Beatles type album.
Odyssey: Are there any newer bands/drummers out there now that are influencing you and/or you are really digging?
Carl: Eric Moore is amazing. I've recently become a big fan of Mike Portnoy's. I always respected his drumming in Dream Theater but wasn't a fan. Since the Winery Dogs I've become a fan. He's also a very nice guy from the brief times we've spoken.
Odyssey: Who would you love to work with that you have not worked with before?
Carl: Interesting question. I would say I'd like to have a go at a band with Hendrix, Lennon, John Entwistle and John Lord. Also, although we did three songs together on the Thrasher CD, we've never played together live. I'd love to do a gig with Billy Sheehan. Great guy and bass player with a style and tone all his own. We're both "upstate NY" guys so Billy's playing has been on my radar for many years.
Odyssey: In general, what are your feelings about the current state of the music scene/industry?
Carl: Commercial music is still controlled and fed by the big industry machine. Indie music is alive and well and I'm glad that anyone can now do a home recording, a YouTube video and release their music and actually have a chance at finding an audience. It's wide open now. If you're talented and creative and do some work you're going to find an audience.
Odyssey: Since you have such a long-standing name in music, what solutions would you propose for things in the industry that have gone sideways from your perspective? What positives do you see?
Carl: If I had any input for the industry I would have used it for my personal gain years ago. Seriously, musicians are easy prey for people who make their living from providing services for them. The positive side is that the level of musicianship has grown so much. I hear some young players who blow me away with their talent. I'm inspired by them and secretly a bit envious of how good they are.
I love how diverse music has become. When I first started playing you could see The Who on the same bill with Richie Havens (with one acoustic guitar). Totally different styles of music but the fans were into both styles. That seemed to have disappeared for a bit and now I see fans into all styles of music and that's healthy for the music business and music in general.
Odyssey: What has gotten easier/harder for bands over the years?
Carl: Touring and Promotion has gotten more expensive and with little to no tour support from labels, bands need to rely on ancillary forms of income to sustain themselves on the road.
Odyssey: What are your feelings about modern production (self production, etc.) and distribution (streaming, digital sales, etc.)?
Carl: It's the proverbial painter's palette with regard to options of recording. You can do it at home, studio, with or without a producer. It's wide open. I love that. I'm a fan of being able to write, record and upload a song on Itunes/Amazon etc. and have people able to hear music you made without spending a dime.
Odyssey: What do you consider your highest achievement in music so far?
Carl: The career highlight for me was having Ronnie James Dio sing a song I'd written ("The Code"). The experience of watching him work was amazing. He was so respectful of my song and yet made it far more than I could ever have imagined. I can never thank David "Rock" Feinstein for suggesting Ronnie sing my song.
Ronnie was the nicest guy and his passing was a huge loss to those who loved him and his music.
Odyssey: You have your hands in production, song writing and drumming. What are some of the other notable projects you are currently involved with? Do you have a preference between the three and why?
Carl: I've heard this said by others (and probably more eloquently) but each project is like your child. Each one is special and you can't really choose one over the other.
A new project we're just completing is that Canedy has recorded a song for The Godz tribute CD. I'm very excited about it people hearing how well it turned out. Tony Garuba and Allen Van Wert make amazing guest appearances on Vocals and Guitars respectively.
Odyssey: With what seems like a constant "full-plate" schedule, how do manage to keep balance between all that you are involved in and stay sane with things outside of music?
Carl: I love staying busy and I actually feel the same way I did when I got my first set of drums. I can't wait to sit down and play. I'm always trying to learn and push myself.
Odyssey: What advice would you give to burgeoning bands trying to make it today?
Carl: Stay true to yourself. At the end of the day it's all you have, so make sure you believe in what you're doing and don't let anyone sway you from your truth.
Odyssey: As with all of our interviews, the floor is yours for anything else you would like to share, stuff I left out and/or anything else you would like to say…
Carl: It has been a truly comprehensive, well thought out interview and I've loved answering all of the questions. I thank you for taking the time to do this kind of research that enabled you to ask such insightful questions. I also appreciate the support.
As always, I encourage our fans to make the effort to say hi at gigs. I love meeting everyone and it's important for fans to know that it's never an imposition. I know in Europe fans are very respectful so I want to make sure everyone knows I truly enjoy meeting them.
Odyssey: I could go on and on, but will stop here. I cannot tell you how thrilled I am to have this opportunity and how much I appreciate your time and attention! Thank you! We wish you many more years of rockin' the world man!
You are a true "Wild Dog" and I thank you so much for all of you effort and kind words. I'm looking forward to hearing your comments on the new music.
All the best,
Carl
You can bet on that Mr. Canedy! Stay tuned for our continuing coverage of this legendary artist!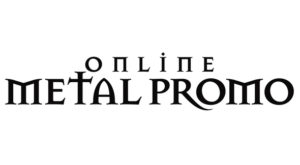 More on Carl Canedy's endeavors can be found at Canedy FB  The Rods  The Rods FB  The Rods Twitter  St. James FB  Kelakos FB