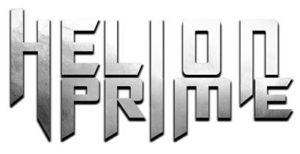 After recently reviewing Helion Prime here on MN, I was contacted by Online Metal Promo asking if I would like an interview with founding member, guitarist and songwriter Jason Ashcraft. Um, let me think about it… No thank you. Yeah right! Helion Prime has rapidly gained a spot in just about all of my playlists, of course I want to pick Jason's brain. Who wouldn't, right?!? Damn, I love my job here!  If you are not familiar with Helion Prime, do yourself a favor and check out Helion Prime and listen to their hard science based Power Metal. When you are up to speed, please read on… (I'll wait).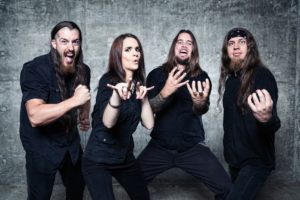 Helion Prime is:
Heather Michele – Vocals
Jason Ashcraft – Rhythm Guitars
Chad Anderson – Lead Guitars
Jeremy Steinhouse – Bass
??? – Drums
Intro: When I was asked if I was interested in interviewing you guys, I jumped on it! Love your unique take on Power Metal and the musical and lyrical genius you bring to the table. I really appreciate your time in answering our questions! Your graciousness is never taken for granted!
Interview:
Odyssey: Power Metal traditionally has had themes of Vikings, Fantasy, history, spiritual good v. evil, etc. What prompted the idea for the theme of Hard Science? I am not aware of this being done before.
Jason Ashcraft: Well Sci-Fi and power is certainly not something new. Sci-Fi has always been a favorite topic of mine and I even touch on it with my other band Dire Peril. With Helion Prime I didn't want another band singing about Sci-Fi and I always thought it would be a lot of fun to write songs based on scientific facts so we tried it out with this album and it turned out to be a great experience and it's something we will certainly continue to do on future albums.
Odyssey: How did you two meet? How did Helion Prime develop from concept into fruition?
Jason Ashcraft: Heather and I were friends for a long time and both always into music. I wanted to branch away from my band Dire Peril and try something new so I thought this would be a cool opportunity to start a new project. Helion Prime was meant to only be a studio project but quickly grew into something so much bigger and the future seems very promising for us.
Odyssey: How did you pick the huge array of musicians to play on your LP?
Jason Ashcraft: Most of them are personal friends of mine who I reached out to and asked if they'd be willing to perform on it. I am not the worlds best lead player. I'm not even in the realm of good lead players haha! At the time Chad wasn't in the band and I knew my lead work would not cut it for what we needed. Thus the great talents you see on the album.
Odyssey: Was this done intentionally from the beginning or was it just the progression of the band's conceptualization?
Jason Ashcraft: I would say it was intentional. As I stated above I knew my leads wouldn't make the cut.
Odyssey: How has the decision to keep permanent members been made?
Jason Ashcraft: Once we realized we had something special here and much more then a studio project we started looking for full time members. First to jump on board was our long time friend Jeremy Steinhouse on bass he's an amazing guy and I love having him in the band. Chad was always sort of there from the beginning as he helped us out on our tour and bigger shows we had. We finally just asked him if he would join the band and we'd be willing to work with him as he lives in Utah. Another great friend of mine who I am happy to share this journey with.
Odyssey: Any news on the drumming front? I see that the space is currently open.
Jason Ashcraft: Since the beginning we haven't had a full time drummer. Our two friends, both named Justin, have been great and helping us out when we need it. We have been trying out a few possible drummers but nothing has been set in stone just yet. I prefer to take my time on these things as I'm looking at the bigger picture.
Odyssey: How has writing and playing as Helion Prime differed from your various other projects like Graveshadow (one of my current favorites, by the way!) and Dire Peril?
Jason Ashcraft: Graveshadow leans more on the symphonic metal side and Heather uses a lot more harsh vocals with that band something we decided we didn't want with this band. The only song they appear is "You Keep What You Kill" but you'll notice we had a guest singer come on board to provide those. We did this so people knew it wasn't a reoccurring thing. Bryan Edwards of Soulmass provided the harsh vocals. Dire Peril is a lot faster and aggressive I feel. Leaning more on the darker side. Very Iced Earth type Power Metal.
Odyssey: Is it difficult to step out of these well established bands into smaller projects like Helion Prime? IMHO, Helion Prime is every bit as good as your bigger projects.
Jason Ashcraft: Not really. Helion Prime has easily surpassed Dire Peril by a pretty huge amount and has since become my main focus and it's now considered by primary project. Dire Peril is in the process of rebuilding itself with a debut on it's way and I hope will kick everyone's ass, but Helion Prime certainly takes priority for me these days.
Odyssey: The original, independent release went out of print very quickly. With information I found, your work was very well received by fans, critics and your contemporaries. Why did it fade so quickly?
Jason Ashcraft: I don't think it has faded at all. Not a day has gone by since we put out the debut that we haven't received an order, a message or Facebook like. Someone telling us how much they enjoy the album. It's been a truly great feeling and I am very grateful for it.
Odyssey: How has the re-release under Divebomb Records differed? How has this record deal affected Helion Prime so far?
Jason Ashcraft: Divebomb has been fantastic. Matt and the boys are amazing people. They have helped us reach places that have yet not been possible on our own.
Odyssey: Being the primary writer for the Helion Prime music, do you consider yourself a composer or guitarist first? Being as talented as you are in both, have you had formal training?
Jason Ashcraft: I find myself a composer first and guitarist second. I am always looking to better myself as a songwriter and to me it's more important that I can continue to grow as a songwriter than a guitarist. Although I do feel they go hand in hand and I'm always looking to improve my guitar player. To me it's never ending and I'm always looking to learn something. I've had no training but as I said I'm always looking to learn and improve my craft.
Odyssey: Who have been some of your heaviest influences? What mark have they had on your composing and playing style?
Jason Ashcraft: My biggest influences are Arjen Anthony Luccasen, Devin Towsend and Jon Schaffer. Iced Earth was the band that set me on my path to Heavy Metal and influenced me all through my teens and early 20s. Now in my late 20s I've very inspired by Arjen and Devy. These guys truly understand the important of songwriting and the music is truly inspiring.
Odyssey: You guys have been in the industry for quite a while and have worked some of its heaviest hitters? Anybody that you really want to work with but have not had the opportunity yet? Anyone you have worked with that holds a special place for you? Please explain.
Jason Ashcraft: There are a huge amount of guys I'd still love to work with: Jon Schaffer, Devin Towsend, Mikael Akerfeldt, Michael Ball, Tim Curry to just name a few. There is one man I've had the pleasure of working with that holds a huge special place for me but as it stands right now I can't talk about it. Everyone I have worked with has been great. Another highlight is Brittney Slayes from Unleash the Archers because out of it grew a friendship and she's absolutely amazing.
Odyssey: I love your overt support of other bands. Please give us some favorites that we should be listening to.
Jason Ashcraft: Zephamah, Principium, Colossus, Lords of the Trident, Chaos Frame, Final Sign, Wulfhook and Knightmare are but a few I've been spinning lately.
Odyssey: What does the future hold for Helion Prime? Any new tours or albums on the horizon?
Jason Ashcraft: The future is bright and we hope to keep growing. A new album is already in the works for a hopeful 2017 release and we certainly have tour plans for next year. We are always looking to grow and get better opportunities a good manager or booking agent would be fantastic 🙂
Odyssey: As is the case with any Metal Nexus interview, the floor is open for anything you would like to share, anything I missed or whatever else is on your minds…
Jason Ashcraft: I just want to say thank you for all the support and kind words everyone has been giving to us. It's a great motivator to keep going forward!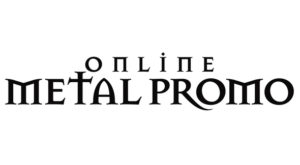 Now that you have a deeper understanding of what makes Helion Prime special, check them out on Web  Facebook  Soundcloud  BandCamp