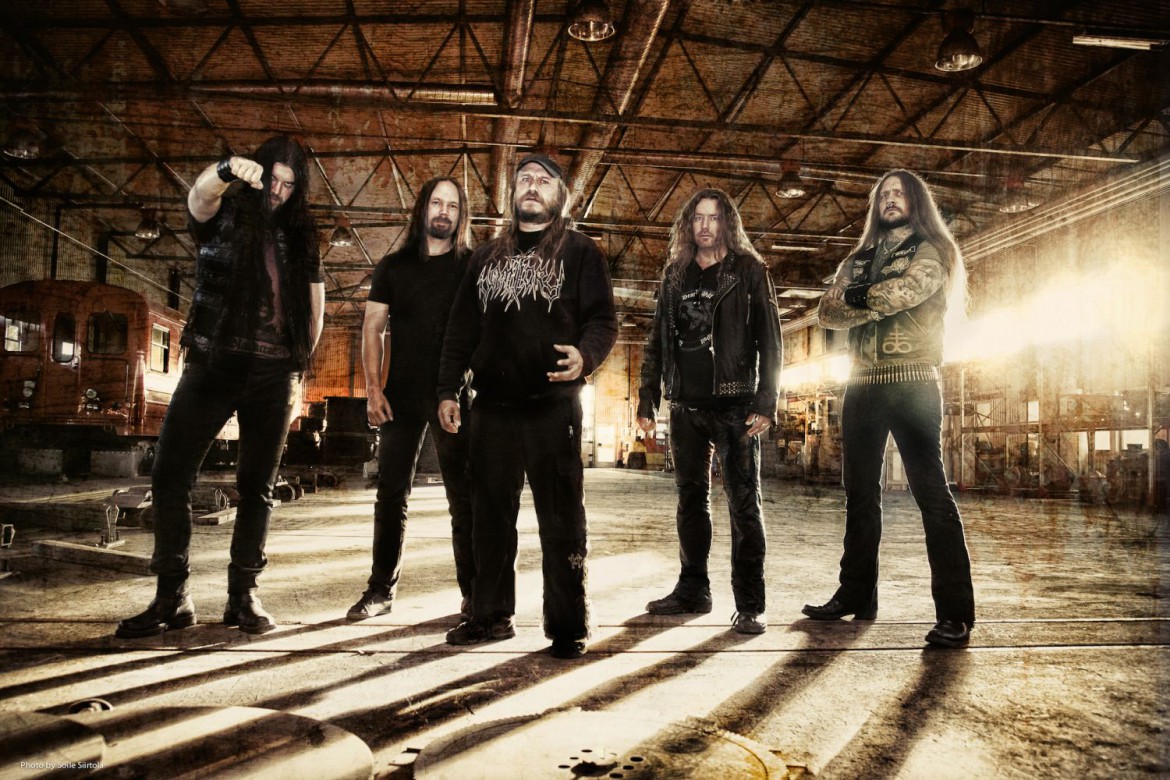 Hailing from the land where death metal is crafted like no where else. Yes, presenting to you Swedish death metal super-group Firespawn, rising from the ashes of the classic death metal act Entombed after its breakdown and featuring death metal stalwarts like Lars Göran Petrov (ex-Entombed) and Victor Brandt (ex-Entombed), Alex Friberg (bass; Necrophobic), Fredrik Folkare (guitar; Unleashed, ex-Necrophobic) and Matte Modin (drums; ex-Dark Funeral, Defleshed). This is one very strong super-group and is surely sending those chills down everyone's spine since their 2015 debut album, 'Shadow Realms'. From the cradle of death metal in Stockholm, Firespawn is the collaboration of death metal veterans who have put out excellent records in their previous bands and have created a legacy of their own. Now, they've gelled up together to form an even more brutal and punishing group that plans to annihilate and take over the world, and to put out more impious, dark and unforgiving form of death metal. They're not compromising on this one.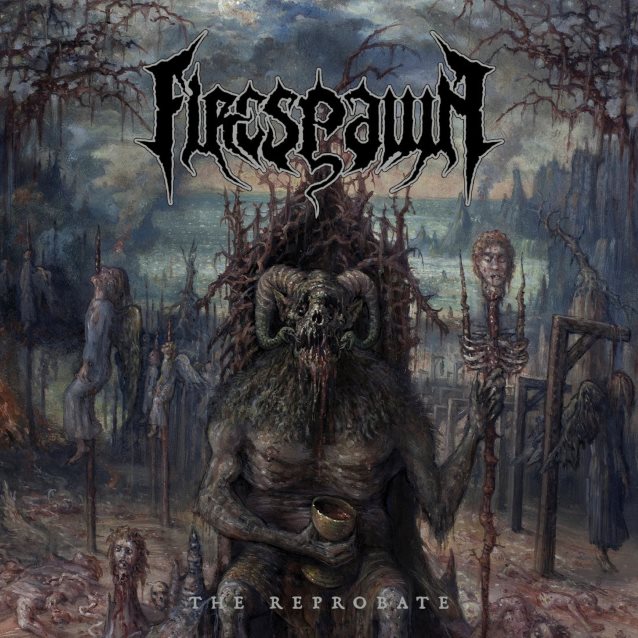 Death metal legend, Lars Göran Petrov taking the baton and marching ahead with the other members have put out a new music video from their upcoming second studio album, 'The Reprobate', scheduled for release on April 28th, 2017, via Century Media Records. Starting off with a clean guitar section, the song straight away shoots itself into terrifyingly heavy and speed riffs, just like a raging bull let out from its barn or something. Lars Göran Petrov as always sounds heavy as fuck reminding one of the glorious Entombed era, the guitars flawlessly create that 'buzzing' sound for which Swedish death metal is famous for. Matte Modin shows his proficiency right here from all the years at Dark Funeral previously with his lightning speed drumming. It's almost like a competition between the guitars and drums as to which is faster, but it perfectly sits well together and they all manage to sound like a well knit cohesive unit. A guitar solo has also been thrown in the end for your mandatory eargasm, just as to not maintain the monotony on the whole song. As a whole, the new song is sounding massive and heavier than ever, well, that is what super-groups are all about right ? The album is already on it's way and it won't be long till it drops like a bomb on you. I am pretty sure the new album would do good and carry on the heaviness and aesthetic-ness of Firespawn.
"The Reprobate" track-listing :
1. Serpent Of The Ocean
2. Blood Eagle
3. Full Of Hate
4. Damnatio Ad Bestias
5. Death By Impalement
6. General's Creed
7. The Whitecahpel Murderer
8. A Patient Wolf
9. The Reprobate
10. Nightwalkers
Firespawn comprises of :
Lars Göran Petrov (ex-Entombed) – Vocals
Victor Brandt (ex-Entombed) – Guitar
Alex Friberg (Necrophobic) – Bass
Fredrik Folkare (Unleashed, ex-Necrophobic) – Guitar
Matte Modin (ex-Dark Funeral, Defleshed) – Drums
Pre-order/Download/Stream 'The Reprobate' here.