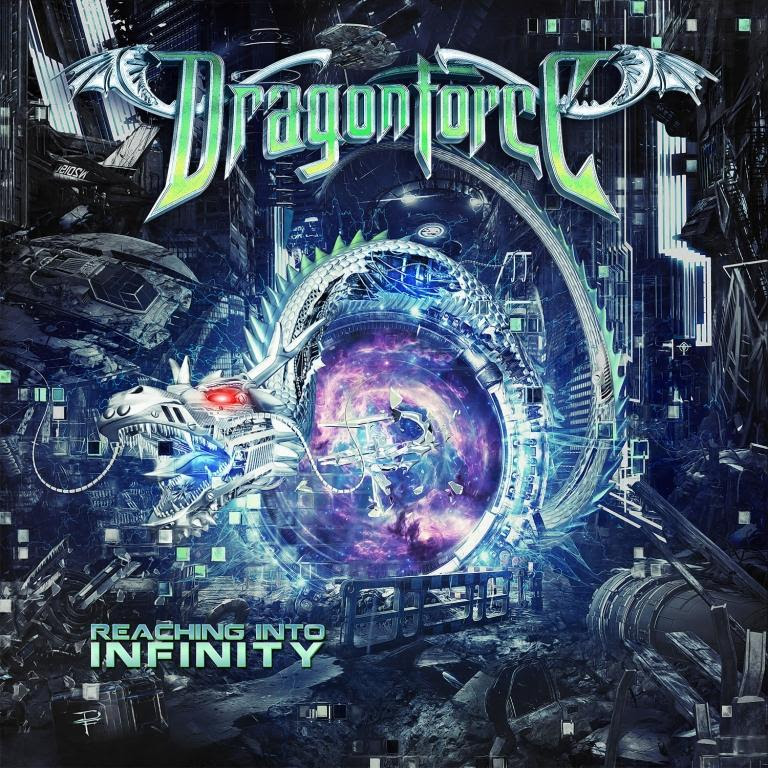 British power metal band DragonForce has just announced details for their upcoming release on Metal Blade Record. 'Reaching into Infinity' will be released in the USA on May 19th; it is the new band's 7th studio album. The band feels very confident about this album, as it does a great job showing the ferociousness and speed with melody and fun. The record was made across several locations including Fascination Street Studios, Sweden, Lamerluser Studios, (London, UK), Dark Lane Studios (Witney, UK),  and the band's own studio in Evil1 Studios in Charleville-Mezieres, France and Shredforce One Studios (CA, USA). The record was produced by Jens Bogren. Bass player, Frederic Leclercq has this to say about the album: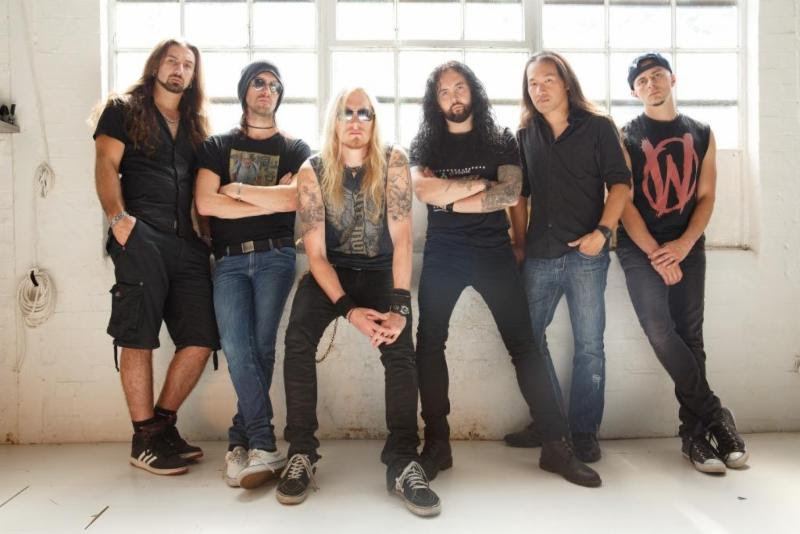 "We were flying out, playing a festival, then back into the studio, then back out again. It was very intense and very tiring. I obviously played bass but also a lot of rhythm guitar, electric and acoustic, and lost my temper a few times – I think we all did at some point, because we wanted to deliver nothing but the best. I think we have proven that playing fast was something we were good at, so this time I wanted to bring even more diversity into our music," Fred continues. "It's great to challenge ourselves instead of staying in a comfort zone, and I really wanted to experiment with Marc's vocals. I think people are going to be surprised at his brutality!"
This will also be the first album to feature Italian drummer Gee Anzalone. He has been with the band since 2014 when he replaced Dave Mackintosh, but this will be his studio premiere with the band. DragonForce will be coming to Chicago Open Air on July 15th at Toyota Park for one of their first USA shows promoting the new material. Tickets for that can be purchased here. Expect more US dates to be announced at a later time. Track lists for different editions of the album can be viewed below. Be sure to follow DragonForce on Facebook.
Standard Edition
Reaching into Infinity
Ashes of the Dawn
Judgement Day
Astral Empire
Curse of Darkness
Silence
Midnight Madness
WAR!
Land of Shattered Dreams
The Edge of the World
Our Final Stand
Special Edition with multi-angle Bonus DVD
Disc 1 – CD
Reaching into Infinity
Ashes of the Dawn
Judgement Day
Astral Empire
Curse of Darkness
Silence
Midnight Madness
WAR!
Land of Shattered Dreams
The Edge of the World
Our Final Stand
Bonus Tracks
Hatred and Revenge
Evil Dead
Disc 2 – Bonus DVD
DragonForce Live at Woodstock Festival Poland 2016
Holding On
Heroes of Our Time
Operation Ground and Pound
Holding On (Multi-angles)
Heroes of Our Time (Multi-angles)
Operation Ground and Pound (Multi-angles)
DragonForce is:
Herman Li – guitar, backing vocals
Sam Totman – guitar, backing vocals
Vadim Pruzhanov – keyboard, keytar, synthesizer, theremin, backing vocals
Frédéric Leclercq – bass, backing vocals
Marc Hudson – lead vocals
Gee Anzalone – drums, percussion