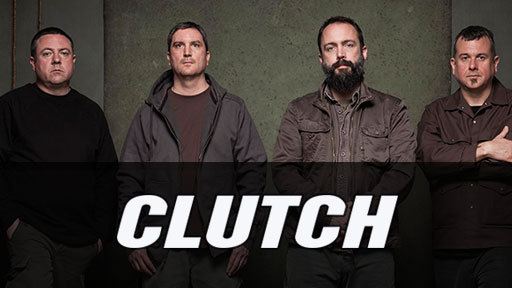 *Every Tuesday and Thursday from now until Chicago Open Air gets here we will be releasing an article about a band playing the festival to get you familiar with them.*
Today's artist is Clutch.
This Saturday, Maryland rockers Clutch are bringing a barrage of fantastic music to Chicago Open Air. The quartet will be headlining the BlackCraft Stage at 7:20. Personally, I'm looking forward to these guys as much as anyone else playing at the fest. They have released 11 albums and every single one of them kick ass. The pure rock fury that they deliver is unlike anything I've ever heard. Neil Fallon has the perfect voice for a mix of blues and rock and roll and is one of the most unique vocalists I've heard. Tim Sult overloads our minds with extremely catchy riffs that make for fun jam sessions. Check out our interview with Tim at the Louder Than Life festival last year here. Jean-Paul Gaster is severely underrated on the drums. To fully appreciate Gaster, I recommend checking out his work in The Bakerton Group. The Bakerton Group is literally all four members of Clutch except it's an instrumental band instead. Dan Maines also drives several grooves of the band on the bass. His work is especially strong on their debut record 'Transnational Speedway League' on songs like "A Shogun Named Marcus" and "El Jefe Speaks".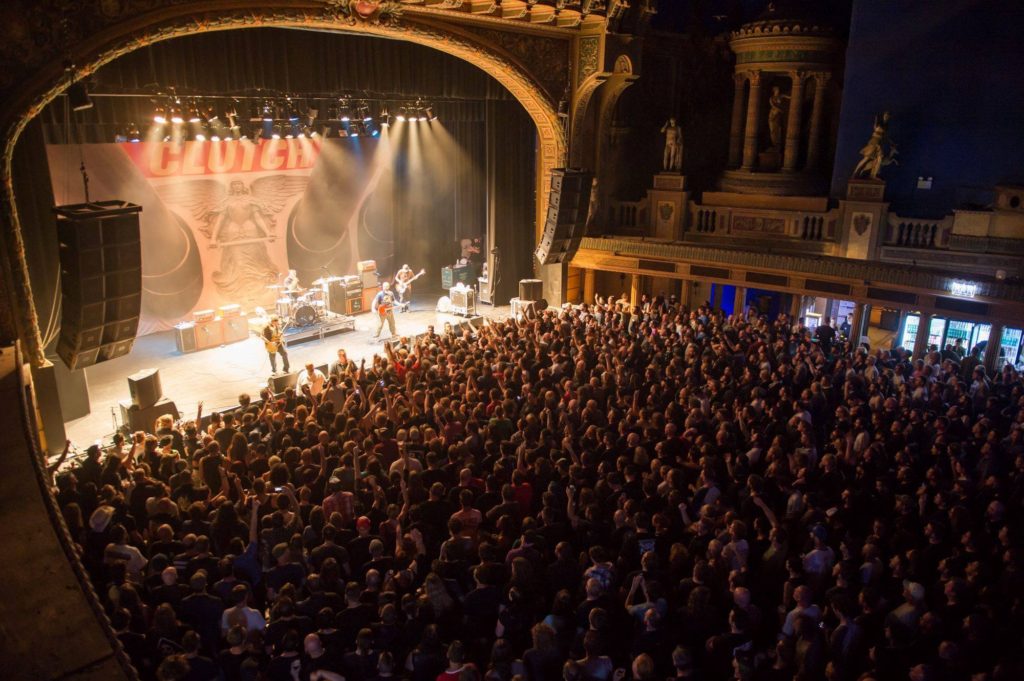 Despite not having a large stage production, seeing Clutch live is an incredible experience. They don't really move around the stage very much but you can feel the energy radiating off of their music. Neil Fallon is one of the most charismatic vocalists that I've ever seen take the stage. His interaction with the crowd is unlike anyone else I've seen. Check out some of his other bands like The Company Band and Dunsmuir if you have some time. I was able to catch them at Louder Than Life last year on the front row and I was absolutely mesmerized by the show. It was by far my favorite performance of the weekend. They pulled out hits like "Spacegrass", "Cypress Grove", and opened with the smashing "X-Ray Visions" from their most recent record, 'Psychic Warfare'. Another great thing about Clutch is that you never know what song you might get to hear from them. The four members take turns picking the setlists and it's never the same. Sometimes they will bust out material that they haven't played in several years. The unpredictability of what you might hear is refreshing if you see them a lot. The band is also hitting the road with Primus shortly after Chicago Open Air. Check out the tour dates below. Buy your tickets to see Clutch at Chicago Open Air here. Make sure you follow the band on Facebook for updates on new music and tours. Also follow the festival on Facebook for any last minute announcements or schedule changes.
Clutch is:
Neil Fallon – Vocals/Guitar
Jean-Paul Gaster – Drums
Dan Maines – Bass
Tim Sult – Guitar
Clutch and Primus Summer Tour 2017:
7/17 — Charlotte, N.C. @ Uptown Amphitheater
7/18 — Raleigh, N.C. @ Red Hat Amphitheater
7/20 — Detroit, Mich. @ Freedom Hill Amphitheater
7/21 — Rochester, N.Y. @ The Dome
7/22 — Lancaster, Pa. @ Freedom Hall
7/23 — Boston, Mass. @ Blue Hills Bank Pavilion
7/25 — Portland, Maine @ Maine State Pier
7/27 — Burlington, Vt. @ Lake Champlain Festival
7/28 — Asbury Park, N.J. @ Stone Pony Summerstage
7/29 — Philadelphia, Pa. @ Festival Pier
7/30 — Pittsburgh, Pa. @ Stage AE
8/01 — Milwaukee, Wis. @ Eagles ballroom
8/02 — Mankato, Minn. @ Vetter Stone Amphitheater
8/04 — Cedar Rapids, Iowa @ McGrath Amphitheater
8/05 — Kansas City, Mo. @ Crossroads
8/06 — Dallas, Texas @ South Side Ballroom
8/08 — Tempe, Ariz. @ Marquee Theater
8/09 — Las Vegas, Nev. @ The Joint
8/11 — Bonner, Mont. @ Kettlehouse Amphitheater
8/12 — Troutdale, Ore. @ Edgefield
8/13 — Eugene, Ore. @ Cuthbert Amphitheater
8/15 — Seattle, Wash. @ Marymoor Park
8/17 — Stateline, Nev. @ Hard Rock Hotel & Casino
8/18 — Berkeley, Calif. @ Greek Theater