*This is part of our State Of The Art series, showcasing bands every Monday from the featured State*
This month's State is Maine!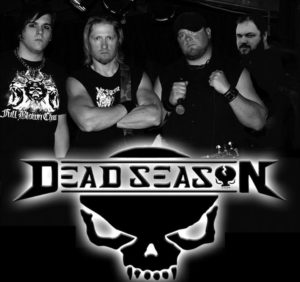 So June's State of the Art starts with Maine. Where does the time go? Half way through 2016 already. So many great bands discovered over our great country already. This is why I really love this series. Find interesting music where I would not normally look and share it. What could be more Metal than that? Grass roots head banging at its best. Well, my first band jumped up in about thirty seconds of searching. A real no-brainer to write about. If you are not from the upper, east coast, you may not have ever heard of them. If you are, however, you already know who I am talking about. That's right. It could only be Dead Season. This is a "holy-shit" good band!