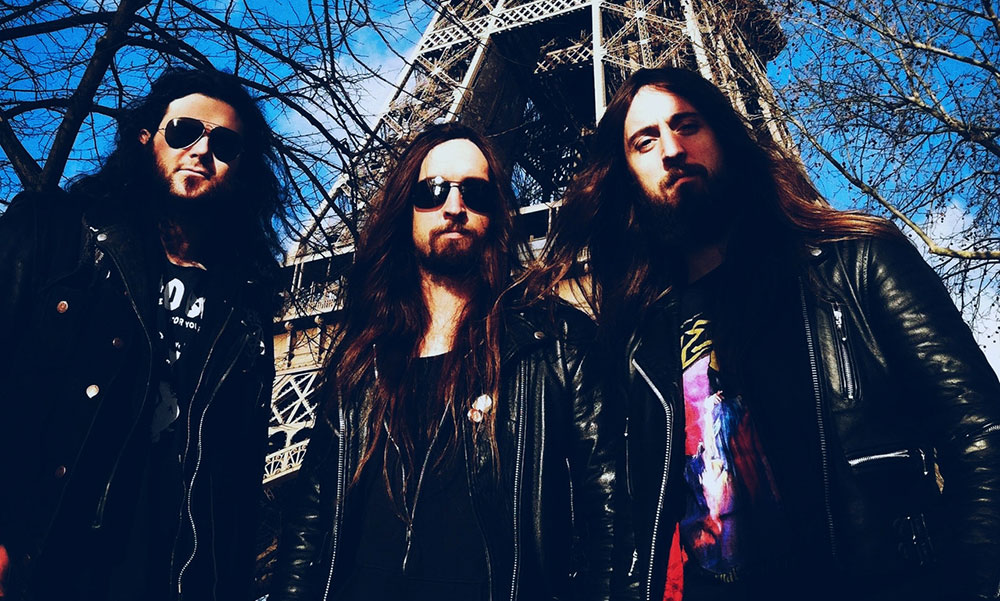 Stoners and death metallers from Richmond, VA, CANNABIS CORPSE have made it official that they are soon going to release their fourth full length studio effort this year in the month of September, on 8th Friday, out via Season Of Mist. The album is funnily named 'Left Hand Pass' as a pun after ENTOMBED's ground breaking debut album 'Left Hand Path'. CANNABIS CORPSE have always made funny parodic album names or song names, which I think is pretty hysterical and is an unique knack that lands them the special place in their fans' hearts. The group formed just over a decade ago and features members from crossover thrashers, MUNICIPAL WASTE and fellow death metal comrades SIX FEET UNDER, are back again to stir shit up and impale you with another round of weed induced bone rattling death metal high, courtesy of their new single, 'Chronic Breed'(see video below). The new track sounds like a monster. Take a blunt, sit back and listen to some brutal death metal sonic monstrosity!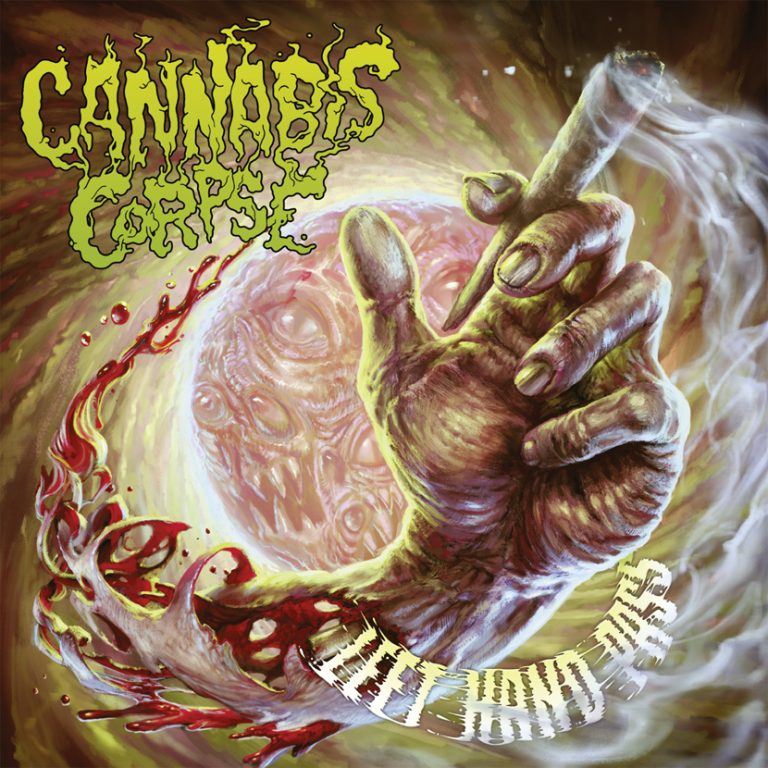 Front-man Landphil comments : "At long last, CANNABIS CORPSE has come out of its weed induced slumber to bring all head bangers out there a new slab of brutal death metal. This time round, we decided to give our new guitarist Ray Suhy a lot more room to add his own unique flavour to the song writing and riffs. We think what has come out is a fresh sound for CANNABIS CORPSE."
Guitarist Ray Suhy adds in further : "The track 'Chronic Breed' was one of the last that we wrote for 'Left Hand Pass'. We changed this one a couple of times before we got it to flow the way that we wanted it. Hallhammer laid down some killer drum parts and Landphil's vocals are some of my favourite that he's ever done. There's lots of catchy and brutal moments on this record and 'Chronic Breed' is one of my top candidates!"
Pre-Order 'Left Hand Pass' here.
Track-list:
1. The 420th Crusade
2. In Dank Purity
3. Final Exhalation
4. Chronic Breed
5. In Battle There Is No Pot
6. Grass Obliteration
7. Left Hand Pass
8. Effigy Of The Forgetful
9. Papyrus Containing The Spell To Protect Its Possessor Against Attacks From He Who Is In The Bong Water
10. The Fiends That Come To Steal The Weed Of The Deceased.
[via Lambgoat]