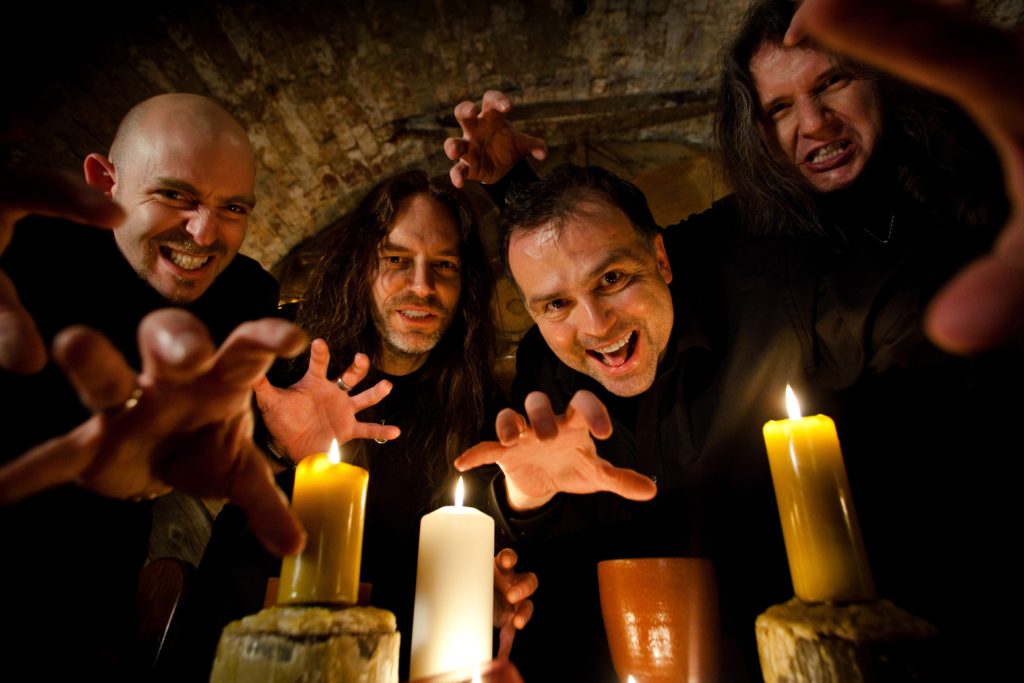 German power metal pioneers BLIND GUARDIAN have been the poster band and has been considered a seminal bands in their own heavy metal sub genre for the past 30 years. BLIND GUARDIAN recently announced that they are going to release a live album entitled, 'Live Beyond The Spheres' after just two years of releasing their last studio album, 'Beyond The Red Mirror' in 2015. The live album will actually be a compilation of their best tracks into one show taken from 40 different concerts recorded during their European Tour in 2015, which surprisingly also happens to be the first BLIND GUARDIAN live album in almost 15 years. It promises to be an exhilarating indulgence in what could possibly turn out to be one of the best power metal live albums. The live album will contain 22 tracks, encompassing timeless hits like 'The Bard's Song (In The Forest)', 'Valhalla' and 'Mirror Mirror', to rather rarely performed songs like 'And Then There Was Silence'. The record will be purchasable as a 3CD-digipak as well as a 4LP-box-set.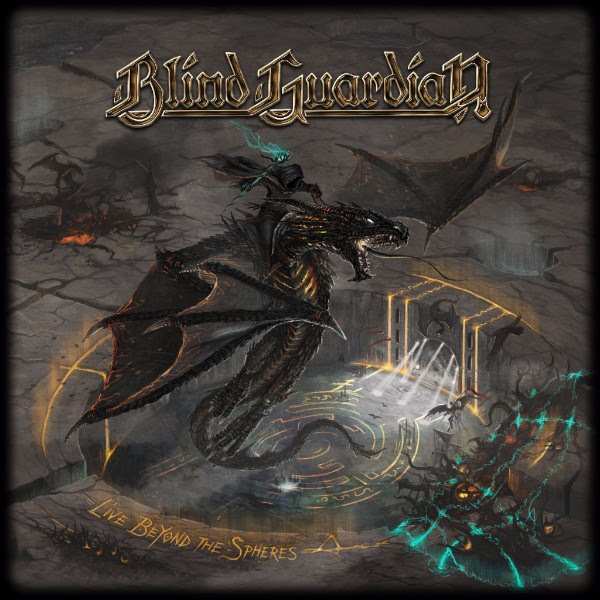 BLIND GUARDIAN has released one of their classics, 'Mirror Mirror' from their live album 'Live Beyond The Spheres', so you can enjoy and take a guess what the whole album could look like. The video can be streamed below.
BLIND GUARDIAN axe-man André Olbrich comments on why the time has come to release the live album already,
"There's several different reasons why it's about time to release a live album. We've had a new rhythm section in the band – Frederik and Bahrend – for a couple of years now. Our interaction improved a lot by their joining and our songs developed a better groove and became more dynamic. The appearance of digital amp profilers and digital recording techniques also made it possible to create a fairly similar sonic image in different venues and to fulfill our image of what a perfect live album should be. Last but not least; we released three studio albums since our previous live album, and we didn't have any live recordings from our relatively current studio material. By compiling a 3-disc package, we were able to create a very extensive and varied set list to reflect our 30-year career with an optimal performances."

He further goes on to add, "We compiled one "show" out of the best tracks from more than 40 live performances, recorded during our European tour in 2015. That's how we pinned down the most beautiful and atmospheric moments on this medium."
André comments on the released track, 'Mirror Mirror':
"Mirror Mirror' is one of the biggest classics from BG; known for being celebrated by both, band and fans, at the end of every live show."
'Live Beyond The Spheres' track listing:
CD1
01. The Ninth Wave
02. Banish From Sanctuary
03. Nightfall
04. Prophecies
05. Tanelorn
06. The Last Candle
07. And Then There Was Silence
CD2
01. The Lord Of The Rings
02. Fly
03. Bright Eyes
04. Lost In The Twilight Hall
05. Imaginations From The Other Side
06. Into The Storm
07. Twilight Of The Gods
08. A Past And Future Secret
09. And The Story Ends
CD3
01. Sacred Worlds
02. The Bard's Song (In The Forest)
03. Valhalla
04. Wheel Of Time
05. Majesty
06. Mirror Mirror
Pre-order your copy of 'Live Beyond The Spheres' here.
Or you can also order the digital version here.