***** Review by Roni *****
Old Scratch is:
Jeff Worley – Guitar/Vocals
Nick Sheppard – Drums
Rahsaan Lacey – Bass
Lyrics & Music by Jeff Worley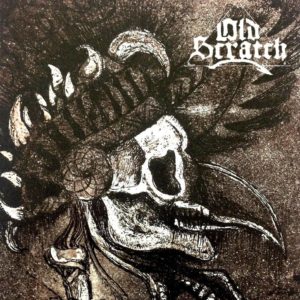 There's something exhilarating about listening to new music that just grabs you and has you jamming within moments. Fun, fast paced and high energy all describe the debut album Feral by Old Scratch. Guitarist Jeff Worley was the last man standing in Charlotte, NC with the previous version of Old Scratch and it's rebirth began in January of 2016 as he along with Nick Sheppard on drums and Rahsaan Lacey on bass played their first gig together. I, for one, am grateful that they did so, because just over a year later…I'm getting whiplash from banging my head so hard to their debut album.