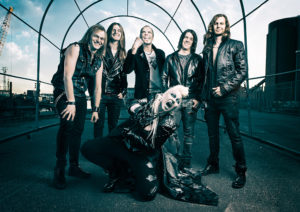 Battle Beast is a band from Helsinki, Finland. Their sound is often described as Heavy or Power metal and they have been a band since 2008. Their new album entitled 'Bringer Of Pain' will be released via Nuclear Blast Records on February 17th 2017. On with the review….
This entire album is like an epic journey. From start to finish you feel like you're conquering foes or slaying dragons or just in a crowd of people chanting about your victories. It's an interesting album through and through. Extremely high energy and songs that have you belting out at the top of your lungs singing along. This is easily the bands most outstanding accomplishment up until this point. The only issue now being, the bar they have set is incredibly high and with with this bands track record I don't think they will have an issue next time around.
Some of the biggest tracks are the opening track entitled "Straight to the Heart", "King for a Day" and "Bastard son of Odin". "Straight to the Heart" is a perfect opening track. It gives you a taste for singer Noora Louhim's incredibly powerful vocals and the bands overall upbeat and energized sound. Not to mention a very catchy chorus. "King for a  Day" slows it down a little bit and gives a taste for something different. It shows the bands "rock" side. It's an easy track to sing along to and has less aggressive vocals and yet still very impressive with range the singer has at her disposal. Remember when we talked about the slaying of dragons and chanting in victory? "Bastard Son of Odin" isn't necessarily about those things but it's the song that gives you that feeling. I can't help but yell along with the chorus, "BASTARD SON OF ODIN, BORN TO KICK YOUR ASS". It's a incredibly addicting track and I find myself singing it throughout the day even when I'm not listening to it.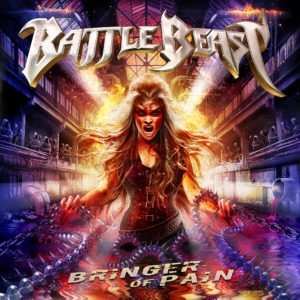 Tracklist
 1. "Straight to the Heart"
2. "Bringer of Pain"
3. "King for a Day"
4. "Beyond Burning Skies"
5. "Familiar Hell"
6. "Lost in Wars"
7. "Bastard Son of Odin"
8. "We Will Fight"
9. "Dancing with the Beast"
10″Far From Heaven"
 Check the band out on social media with the links below: