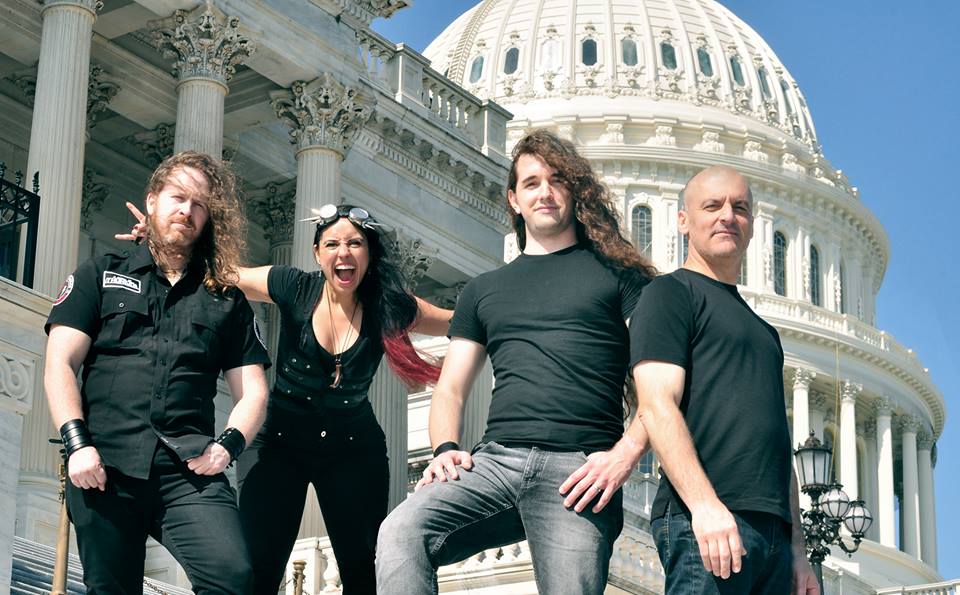 I must say it is always refreshing when a band can play a range of styles and still sound amazing. A Sound of Thunder, a rocking group of four from Washington DC, accomplishes just that. The band includes the three wicked talented musicians- Josh Schwartz on guitar, Jesse Keen on bass, Chris Haren on drums, and their self-proclaimed "secret weapon" vocalist, Nina Osegueda. ASoT consistently plays each song of now six albums with a high energy and intensity. Their latest release from this past December is a Kickstarter-exclusive cover album entitled "Who Do You Think We Are?" It effectively displays their talents as musicians through covers of the very bands by which ASoT was influenced.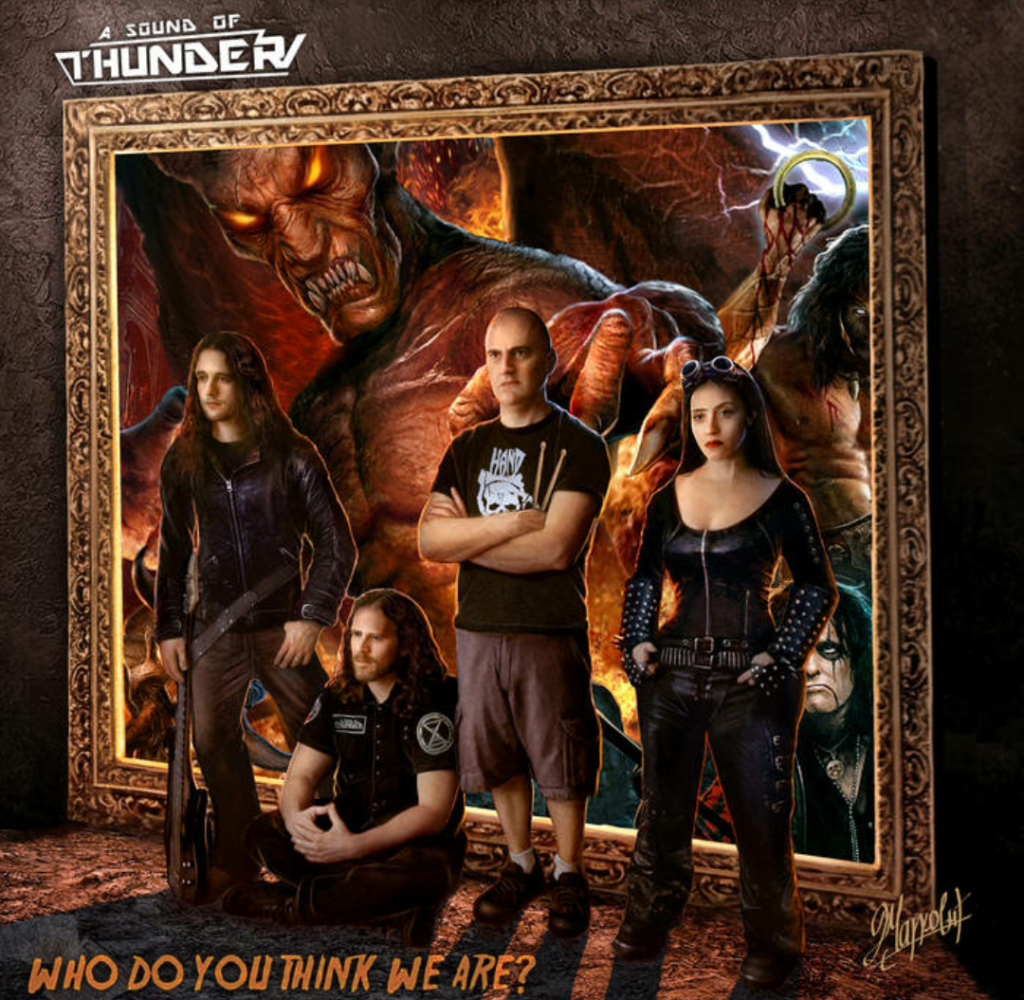 The album starts with the perfect introduction, a cover of Alice Cooper's song of the same title, "Who Do You Think We Are?" The front woman, Nina, sets the tone of the entire album in such a way that, if you didn't know about A Sound of Thunder before, you will now. And if you don't like them, well, they don't care. They continue from song to song with covers of "Death Alley Driver" (Rainbow), "Pleasure Slave" (Manowar), 'Stinkfist" (Tool), "The Last in Line" (Dio), and still many others. The best part is that ASoT not only meets the standards the original songs set, they exceed expectations entirely. A personal favorite is their cover of Mercyful Fate's "Gypsy." Nina's vocal range and power are dramatically showcased within seconds of the song's start. Jesse, Josh, and Chris aid in repainting the track with the energy a fan can come to expect from the band. Now, Nina's vocal skills are present in every song, but there are definite songs where each band member shines individually. "Stinkfist," as you'd expect from a song by Tool, has a clear focus on bass. Jesse shows off his abilities on bass in both "Stinkfist" and "Icarus." He even adds a nod to their influence from Rush in "Icarus" with a bass line from "YYZ" and, as a fan, it doesn't go unnoticed. Josh leads through the covers with the enthusiasm that sets the energetic tone of the album. His strengths as a lead guitarist are especially present in "Death Alley Driver" with its faster-paced guitar solos and riffs.
Lastly, if covers simply are not your thing, the band graced the album with a track of their own. "Walls" is an original from ASoT not released on any of their five previous albums. I don't find that any of the covers put Chris on display quite so much as this song. He does well covering each song as a drummer, but "Walls" includes his own work, and I love it. It just is one of those songs where I'd love to have my ear buds in with the bass and volume all the way up. What can I say? I'm a sucker for double bass. But, anyone who hasn't heard what this band's got can get a good feel for them from the song.
The thing I love about this album, among everything else, is that due to the amount of bands ASoT has covered over one set, there's a whole variety of sounds. There's a notable difference between Tool, Dio, Rainbow, Manowar, Kansas, and Judas Priest, but A Sound of Thunder collected them together with their own personal touch fantastically. I thoroughly enjoyed "Who Do You Think You Are?" I bought it straight away, and I'll be waiting enthusiastically for what A Sound of Thunder has to offer in the future.