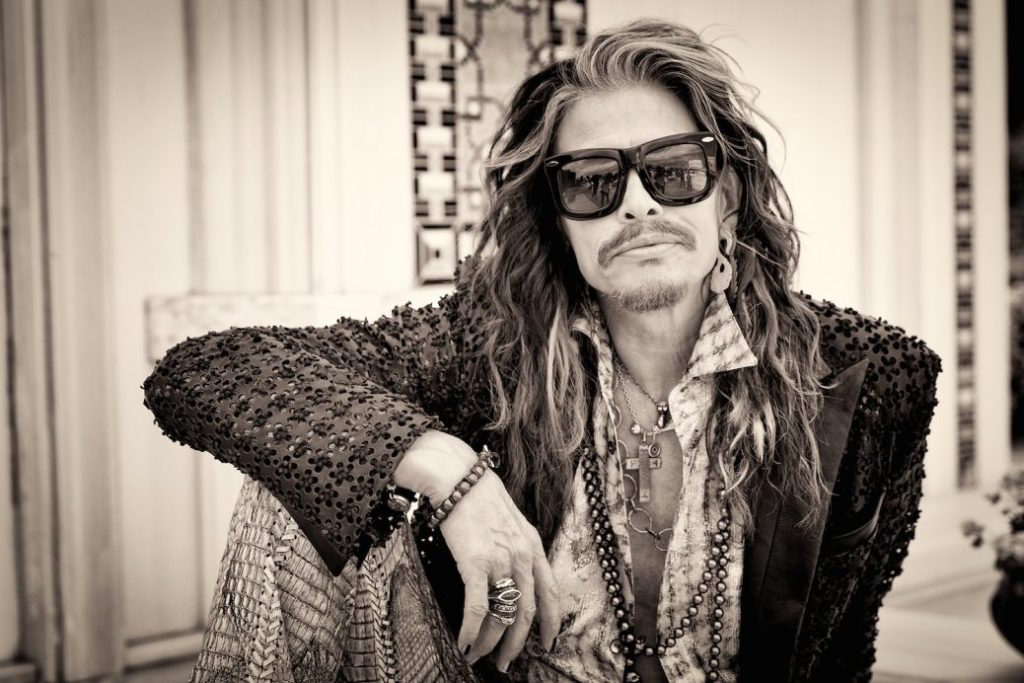 Legendary vocalist Steven Tyler is undergoing "immediate medical attention" due to some "unexpected medical issues". And that has forced the entire band AEROSMITH to cancel the remaining last four tour dates or shows of the ongoing "Aero-Vederci Baby!" tour that was announced some couple of months back. The singer has been told by doctors to put a hault on the touring and performing part until he gets fully fit and back in form.
After his much needed treatment he will be under going a period of rest and as soon as he makes a full recovery, "he will be back on his feet soon rocking the world.", as issued on the official statement by the band on their social media pages.
Steven expressed his discomfort and apologized the fans who are affected by the cancellation of the shows. He said he is "very sorry and feel like I've let you down". After the show in São Paulo yesterday night, doctors adviced him to fly back to the US and get himself checked.
Worry not AEROSMITH fans, Steven is in good hands and has clarified himself that it is not a life threatening condition, while also promising to be back on the road and compensating for the fans in the near future soon.
We wish Steven Tyler a very speedy recovery!
Check the band's and Steven's official statement below:
"To everybody in South America….Brazil, Chile, Argentina and Mexico… I'm very sorry and feel like I've let you down… I won't be able to continue the last four shows of this tour. I flew back to the US on doctor's orders last night after the show in São Paulo. Please not to worry… I am not in a life threatening condition, but I need to deal with this right away, and get some rest and medical care immediately in order to sustain and maintain my future performances… I promise I'll be back…unfortunately, health does not wait and it's something even I can't schedule around our shows… As they say, "We humans make plans, and God laughs…" I love you all and will be back with you soon… – Steven Tyler

Thank you all for your understanding and support."