*This is part of our State Of The Art series, showcasing bands every Monday from the featured State*
This month's State is Minnesota!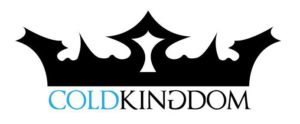 Well, sadly this week we say goodbye to our State of the Art: Minnesota series for September. I have to say, it has been an absolute pleasure searching for bands to cover this month. I have found tons and tons of good music and wish we had time to cover all of them all. I will absolutely be revisiting some of my other discoveries this month for independent coverage and for additions to my personal play lists. If you are looking for some new material, I would strongly encourage you to do some searching through Minnesota's Metal scene and discover more for yourself. As we always say: there is always a first time you hear your new, favorite band and the Metal scene will die if it is not supported, no matter where local is. That said, this week I present you with my final band pick: the mighty Cold Kingdom.

Coming from Minneapolis, MN, Cold Kingdom was founded in mid-2014 from the remnants of splintered local bands "to construct a lethal combination of fury, rock and emotion". This Hard Rock behemoth has played with the likes of Buckcherry, Saving Abel, Puddle of Mudd, Saliva, Nonpoint, Doro and many more as well as playing on major festivals like Northern Invasion, RockFest and Summerfest in their relatively short existence as unified band. Members include Dani Engum on vocals, Evan Ogaard on guitar, Jason Michael on bass, Zac Boyd on guitar/vocals and Chris Morley on drums and percussion. As is the case with any band, especially those coming up that have jobs and lives outside of the band, Cold Kingdom is a labor of love for the music, playing live and supporting fans with over the top energetic performances just as strenuously as their fans support them. Said to be forever positive and as approachable as your next door neighbor while being certifiable rock stars is certainly a good combination and makes expansion into other markets easier and almost certain with the cool, distinctive sound they produce. Don't, however, mistake kindness for weakness, because Cold Kingdom is no weak, cookie cutter, Modern Hard Rock outfit that intermingles throw aways and B-sides with their "real" songs. Every single song drives home its emotive point with power and fervor usually saved for the anger of a good Metal band or the sentiment reflected from a singer/songwriter. The forceful rhythms of Jason Michael and Chris Morley underlie an interesting use of the Evan Ogaard and Zac Boyd guitar work, trading point and counterpoint between soaring leads and hard, stuttering riffs and smoldering solos. The unique vocals of Dani Engum add a clean and clear vessel to carry Cold Kingdom's impassioned musical and lyrical notoriety. Strong and throaty with the beautiful lilt only a good female voice can bring to a band. Very impressive and quite lovely. Maybe Lzzy Hale meets Doro Pesch, as a point of reference. Together, Cold Kingdom have a whole lot going for them since they have the appeal and talent to pull fans from Hard Rock and Metal.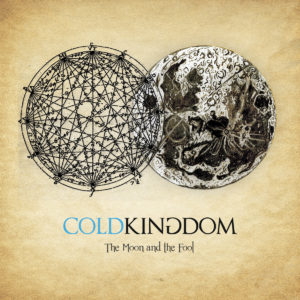 Recently picking up the sponsorship of Electro–Voice and ColdCock Whiskey, Cold Kingdom are currently working on their full-length follow up to their 2015 release of The Moon and the Fool which contains "The Light", "Crash Poet", "Red", "M", "Surrender", "The Moon and the Fool", "How Could I Know", "Resolution" and "Let It Burn". Music for this superb debut was written by Evan Ogaard, Danielle Engum, Patrick Murphy, Jason Michael and Aaron Schultz, produced and mixed wonderfully by Ian Combs and mastered by Greg Reirson at Rare Form Mastering in Minneapolis. With the mixture of great production, talent, positive work ethic and intense, yet radio friendly music, Cold Kingdom should have no difficulty spreading their brand of music wherever they please. Give them and listen and throw some support their way so that they survive and maybe, just maybe, play around you sometime in the near future where they are sure to meet you with open arms. It's just how they roll…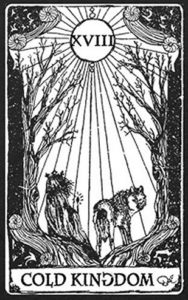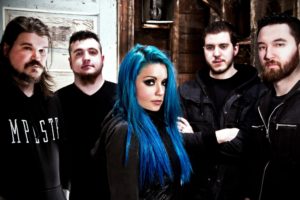 More information on Cold Kingdom can be found on: Web  Facebook  BandCamp  Twitter  YouTube